Trade press, 2016-10-25, 12:00 pm
E-mobility with lightweight chassis: Precision steel specialist from thyssenkrupp develops weight-reduced tubular designs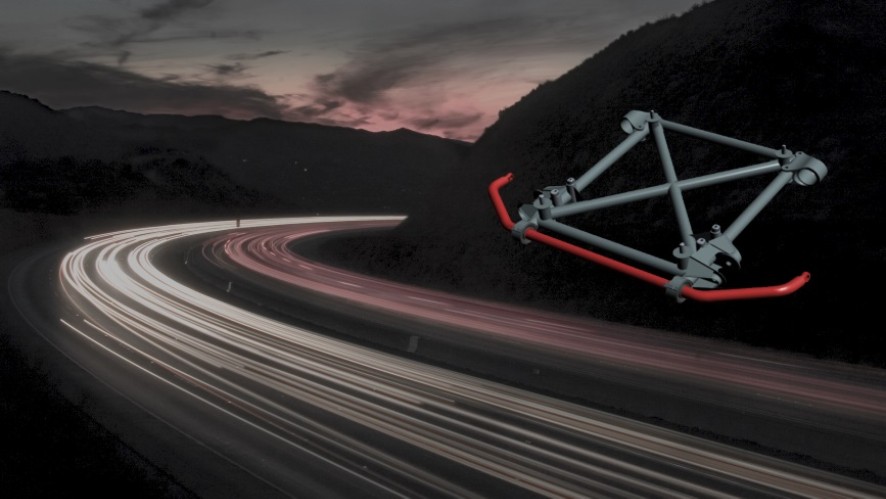 E-mobility is increasingly gaining in importance. Reducing part weight plays a key part in this, as it allows increased efficiency and conserves resources. Lightweighting with steel provides ideal solutions. thyssenkrupp Precision Steel in Hohenlimburg has now developed a new part for the chassis of electric vehicles.
In a collaborative project thyssenkrupp's precision strip specialists have designed a super-light tubular structure using the high-strength steel HBS 800. This optimized chassis com-ponent uses less material, reducing part weight by over 34 percent. In addition, the innova-tive tubular part takes less time to manufacture and produces significantly less scrap. More-over, it can be produced using conventional methods.
The new chassis concept also includes modern tubular stabilizers made from manganese-boron steel. This innovative solution allows weight savings of 45 percent. A homogeneous microstructure and very close thickness tolerances make these parts suitable for high-frequency welding. Wall thickness can be varied to allow a further weight reduction. These new steel lightweighting solutions are being manufactured by a processing specialist for the automotive industry. This collaborative development is to be used in a project for the Asian market, where a particularly long-life electric model is to be introduced.