Facade design with reflections Pearl: Discover here some of our projects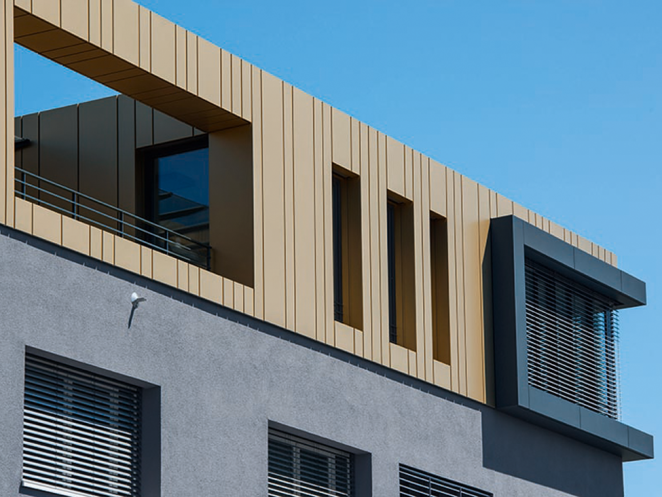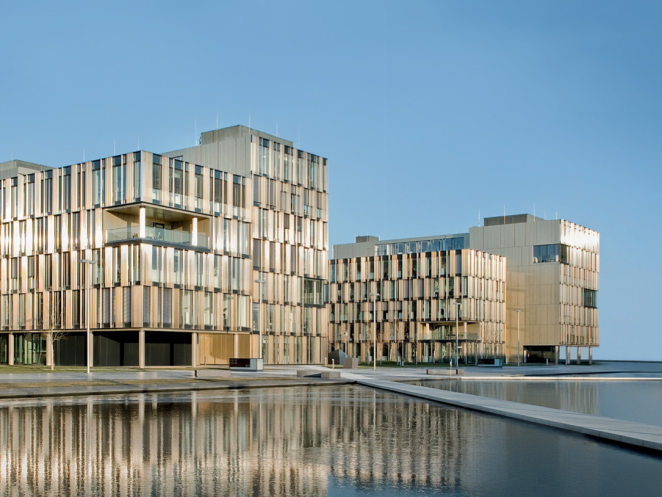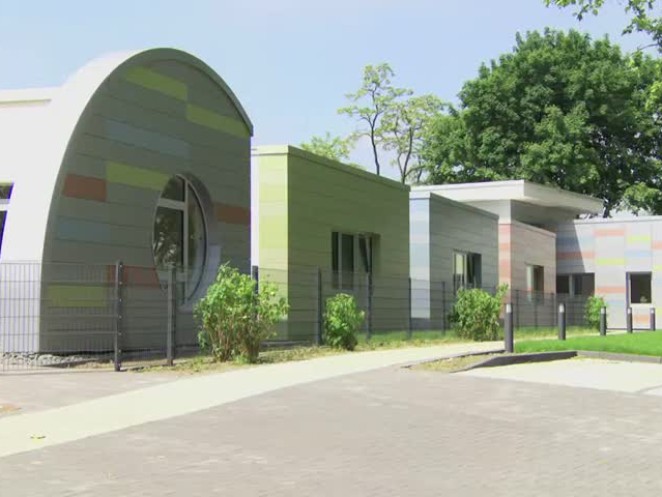 reflections Pearl: goodbye monotony, hello future
Architecture meets interplay of colors
reflections Pearl is based on color designer Friedrich Ernst von Garnier's philosophy that building projects should blend in with their surroundings. The color scales of reflections Pearl are divided into individual tones, providing coordinated brightness levels and allowing a wide range of combinations.
Wherever in a building you use reflections Pearl, our materials retain their color for a long time. This is due to the use of fluoropolymers, which make the organic coating especially weather and dirt resistant.
reflections Pearl is available in the following colors:
If you are interested in product samples and/or color cards, please contact us.
Fascinating facades: long-lasting, gentle interplay of colors
reflections Pearl offers architects and building owners numerous advantages and special features in terms of both appearance and performance. Here's a selection:
Metallic matt finish
The matt yet reflective metallic finish of reflections Pearl varies depending on the light and viewing angle, providing a gentle interplay of the selected colors. The surface also possesses very good UV resistance.
Readily processable
reflections Pearl is readily formable by bending, drawing, press braking, profiling, stamping, and roll forming to allow the manufacture of even unusual custom-shaped components.
Broad color spectrum
reflections Pearl is available in sixteen high-quality matt metallic colors with a smooth or lightly textured finish. These can be combined freely to provide a varied and attractive look to building exteriors and interiors.
Eco-friendly from the outset
Environmental aspects are to the fore in our plans and actions throughout the entire life cycle of a product. This starts with the climate- and resource-friendly choice of materials and production methods, includes products with an almost unlimited service life, and ends with the compete recyclability of the material. Our pladur® products comply with the relevant REACH regulations. The organic coatings are completely free of chromates and CMR substances. So when you choose reflections Pearl, you no longer need to worry about environmental issues.
threestar***: top quality reflections Pearl
The quality class that impresses with the highest values in nearly all respects
pladur® is available in three quality classes making it the perfect solution for all types of multistory building – be it a day-care center for children or a hospital, a luxury hotel or a residential/office complex. The most important criteria for classification are UV resistance, resistance to mechanical stress and the duration of protection against corrosion, as well as the material and visual properties of the surface texture. threestar*** means that we offer you reflections Pearl in superior quality, which convinces in almost all points with the highest values.
Technical information
Delivery forms and
sizes*
THICKNESS
from_to in mm
WIDTH
from_to in mm
LENGTH
from_to in mm
Strip
0.45−1.50
600−1,500
Sheet
0.45–1.50
600−1,500
450−6,000
* Special/project colors from 500 m2. Use of panels from same batch recommended. Further sizes on request.
Properties
| Gloss | Silk matt: 20 to 25 units at 60° angle |
| --- | --- |
| Corrosion resistance/ length of protection | RC3/C3H to C5M |
| Fire resistance | A2 (to DIN 4102/in accordance with approval Z-56.426-65) |
| RUV class | RUV 4 |
Approvals and certificates