Sustainability
Assuming responsibility – Securing the future
Sustainability, our responsibility for future generations, has always influenced the entrepreneurial behavior at thyssenkrupp Rasselstein. As a part of the value-added chain of steel production and steel processing, we contribute to the sustainability of our parent company thyssenkrupp Steel Europe AG.
Occupational safety
Health and safety are top priorities
One of our most important business objectives is: "Zero Accidents". Occupational health and safety standards have the highest priority at thyssenkrupp Rasselstein.
Action Principles of Occupational Safety and Health
In accordance with thyssenkrupp's policy statement and occupational safety and health policy, the following Action Principles of Occupational Safety and Health are practiced at thyssenkrupp Rasselstein:
We aim to have zero accidents
The occupational safety and health objectives are pursued jointly by the Board, managers, Works Council and staff.
We will not undertake any work that cannot be completed safely
All Employees have a responsibility towards themselves and their colleagues and play a part in occupational safety and health as active as possible.
We are consistent role models
Prevention of injuries and work-related health hazards as well as the design of the working environment are a management task, particularly in the context of delegated responsibilities and duties.
Targeted risk prevention is achieved by a change in attitude and behavior with a clear focus on the development of new patterns of perception founded on the principle of benevolent responsibility for each other and continuous improvement. The instrument for establishing this new safety culture is the attitude and behavior process, which applies at all hierarchical levels.
We treat also outside firms like ourselves
The same safety standards as for own employees apply to employees of outside firms. This is taken into account in selecting and working with outside firms.
Occupational safety and health maintains and strengthens the performance capabilities and motivation of our employees.
Occupational safety is an integral part of all our operations and is included from the outset – even at the planning stage – into technical, economic and social responsibility considerations. All relevant laws, ordinances, rules and associated operational regulations are complied with.
The practice of all employees, managers and safety officers is grounded in their own safety and health awareness and is continuously improved and supported at the company by regular training courses and information provision.
We do not ignore, we respond
By adopting forward-looking measures, the organizational and technical aspects of occupational health and safety are continuously improved.
The instrument for making employees aware of potential everyday risks is the permanently installed "Experiencing danger" occupational safety course. Here the participants experience specific danger situations under realistic working scenarios involving stumbling, slipping, falling and lifting loads, for instance.
Non-compliance with basic occupational safety regulations may lead to corresponding consequences for managers, employees and outside firms.
Environmental management
Clear commitment to environmental protection
Protecting the environment is a high priority for us. Modern facilities for the purification of air and water and the efficient use of raw materials and energy are standard practice. Since 2001, we have an environmental management system certified to DIN EN ISO 14001:2009.
All materials used in the production of our products are carefully selected with a view towards the environment and work safety. More than 95 per cent of the arising waste is recycled. Only a very small percentage must be environmentally disposed of in processing or incineration plants.
Action Principles of Environmental Protection
thyssenkrupp Rasselstein's environment policy is implemented by means of the following overarching Action Principles:
We identify which of our business activities have an essential impact on the environment and are committed to continuous improvement
thyssenkrupp Rasselstein is committed to identifying, assessing and documenting the essential impact and hazards presented by the company's activities and products on the environment and to their continuous improvement.
We are committed to preventing environmental pollution
The company is committed to preventing environmental pollution and taking precautions to prevent and limit any incidents which might damage the environment and to implement special procedures to keep environmental impact and other hazards to the minimum possible. This includes in particular:

Waste avoidance and the eco-friendly disposal of waste
Sparing use of energy, materials, air, water and ground
Monitoring and measuring compliance with the statutory environmental regulations
We comply with the law of the land
Environmental safety is an integral part of all our operational procedures and is incorporated right from the start – even at the planning stage – into technical, economic and social responsibility considerations. This includes observing the relevant legislation, directives, provisions and operational regulations covering these areas. We cooperate with the authorities and external personnel openly and in a spirit of trust. This also applies to preventive hazard control.
We create awareness of environmental and safety issues
thyssenkrupp Rasselstein creates and promotes environmental and safety awareness among all its employees.
All personnel who work in our organization or act on its behalf are covered by our environment, safety and energy policies
All suppliers, contractual partners and customers who work on company premises are covered by our current environment, energy and safety policies. We aim to engage capable contractors for our business activities with impact on environment, energy and/or safety.
We provide facts and figures for the public's information
thyssenkrupp Rasselstein provides the public with the facts and figures necessary to gaining an understanding of the environmental impact and hazards of the company's activities and products.
Energy management
Energy management for better efficiency
Natural fuel resources are limited and thyssenkrupp Rasselstein takes a responsible approach to the energy generated from them. In keeping with the commitment to eco-friendly practices at thyssenkrupp Rasselstein, an energy management system conforming to the ISO 50001 standard is to be put in place in addition to the existing environmental management system.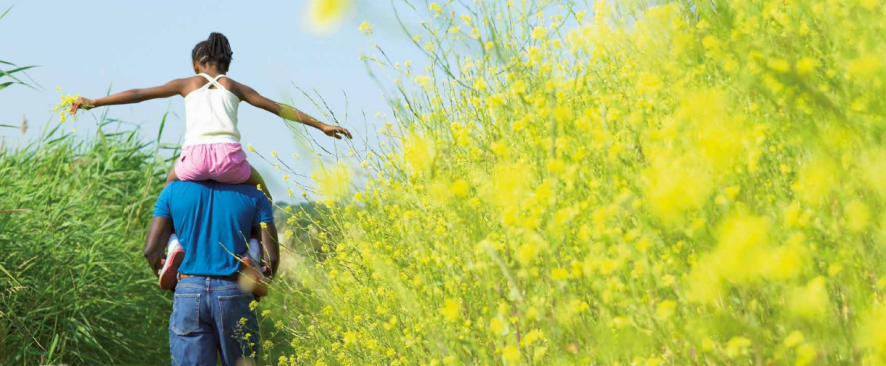 Action Principles of energy management
thyssenkrupp Rasselstein's Action Principles of Environmental Protection are supplemented by the following Action Principles relating specifically to Energy management:
We are committed to reducing energy consumption
thyssenkrupp Rasselstein is committed to reducing its actual energy consumption in the long term and to increasing its energy efficiency in a process of continuous improvement.
An energy management system conforming to DIN EN ISO 50001 is operated with a view to fulfilling these aims. All the requirements of this standard are correctly met and the processes are continuously improved.
Natural fuel resources are limited and thyssenkrupp Rasselstein takes a responsible approach in utilizing the energy generated.
We aim to increase the energy efficiency of our equipment continuously
thyssenkrupp Rasselstein
plans its investments with a view to maintaining and modernizing its plants and equipment in order to improve their energy efficiency and ensure that progress is made.
constantly strives to use energy more efficiently, either by reducing energy consumption or by making better use of the energy consumed.
seeks to strengthen its future competitiveness by implementing research and development measures to increase energy efficiency.
Every member of staff is accountable for their actions and has a duty to adopt energy-conscious practices
All employees are accountable for their actions and have a duty to adopt energy-aware practices. All employees are encouraged to be innovative and supportive in respect of energy efficiency initiatives.
This energy policy also applies to external personnel and companies.
Energy management factors are integral to all the decisions taken in the company.
Plant safety
Action principles of plant safety
thyssenkrupp Rasselstein's Action Principles of Environmental Protection are further supplemented by the Action Principles of Plant Safety listed below.

Protecting our employees from hazards is the top priority and comes before all other corporate objectives
In order to provide the best possible protection from hazards for our employees, the standard of safety technology is consistently maintained and continuously optimized by means of a suitable safety structure and by selecting plant and equipment accordingly. This includes in particular:

New sections and/or modifications of plant are planned systematically, professionally installed and operated by trained personnel.
The handling of hazardous substances is governed by technical and structural measures so that malfunctions in designated operations and incidents that impact on personnel, local community and environment are kept to the minimum possible.
All the safety features incorporated into our plant and equipment are secured against interference in the event of unauthorized access to our premises.
Environmental hazards are covered by malfunction precautions.
A preventive service and maintenance program is scheduled for plant components that are significant for safety.
We regularly upgrade our employees' training
We train and instruct our employees regularly in issues of plant safety, preventing malfunctions and hazard control, in particular for new staff and reassigned staff.
We review the implementation of corrective and preventive measures
Safety walkabouts are regularly conducted in operational areas in order to identify deficiencies and areas of weakness and to check on the implementation of corrective and preventive measures where deficiencies and areas of weakness have been identified.
Recycling
Closing the material loop
thyssenkrupp Rasselstein is committed to the recycling of used tinplate packaging. Together with our subsidiary Deutsche Gesellschaft für Weißblechrecycling mbH (DWR) and Kreislaufsystem Blechverpackungen Stahl GmbH (KBS) we are continually working on ways to optimize recycling flows. The focus of our work is on quality assurance in tinplate recycling, resolving our customer's recycling problems, and to educate and advise consumers on the proper disposal of used tinplate packaging.
Tinplate is completely recyclable – it can be reprocessed any number of times and without quality loss. Since 1991, the collection and sorting of empty tinplate packaging from private households and smaller companies has been handled by dual systems. For industry and commerce, a return and reprocessing system has been in place since 1993. It is operated by KBS Kreislaufsystem Blechverpackungen Stahl GmbH.
You can leran more about this issue in the APEAL Recycling movie.
In 2003, thyssenkrupp Rasselstein founded the DWR-Deutsche Gesellschaft für Weißblechrecycling mbH as a guarantor for Duales System Deutschland AG and for the marketing of used tinplate packaging. DWR ensures the nationwide collection of tinplate packaging collected via the "Green Dot" recycling system and delivers it to thyssenkrupp Steel Europe AG. At the Duisburg steel mill the tinplate scrap is melted down and processed into new steel, part of which will be supplied to thyssenkrupp Rasselstein as raw material for the production of tinplate. Thus, thyssenkrupp Rasselstein has taken over the entire product stewardship for tinplate within the meaning of the Closed Substance Cycle and Waste Management Act.
Responsible conduct
Responsible conduct within the supply chain
BME Code of Conduct
n 2010 thyssenkrupp Rasselstein signed the Code of Conduct of the German association of materials management, purchasing and logistics (BME), which is based on the Global Compact principles, the United Nations Universal Declaration of Human Rights and the conventions of the International Labor Organization (ILO).
The aim is to gain firm acceptance for general ethical principles of fairness, integrity and corporate responsibility in business relations.
thyssenkrupp Rasselstein works best to ensure that its suppliers and their suppliers comply with the following principles:
prevent corruption
promote fair competition
strengthen environmental protection
ensure health and safety
protect human rights
prevent discrimination
thyssenkrupp Rasselstein participates in an annual self assessment process.
thyssenkrupp Conflict Minerals Statement
thyssenkrupp Conflict Minerals Statement
Human rights, fair working conditions, environmental protection and the battle against corruption – these are values that we hold high within our Group and throughout our supply chain. We at thyssenkrupp are committed to the United Nations Global Compact. Acting responsibly is firmly integrated in our procurement processes. When awarding contracts, our decisions are not only based on economic, technological and process criteria. Sustainability is also playing a key role in our supplier management. Moreover, we continuously develop our processes. This also means, for example, that we want to further increase transparency regarding the origin of raw materials and so-called conflict materials to detect risks early.
Conflict Minerals
The mining of certain minerals in the Democratic Republic of Congo (DRC) and the adjoining countries partially contributes to significant human rights abuses and to the financing of violent conflicts in this region. In 2010, U.S. Congress passed legislation that is usually referred to as "Dodd-Frank Act" (full name: "Dodd-Frank Wall Street Reform and Consumer Protection Act"). Section 1502 of the Dodd-Frank Act adopted by the U.S. Securities and Exchange Commission (SEC) require companies who file reports with the SEC to disclose whether the products they manufacture or contract to manufacture contain "conflict minerals" that are "necessary to the functionality or production" of those products. "Conflict minerals" contain tantalum, tin, tungsten (and the ores from which they originate) and gold, regardless of where they are sourced, processed or sold.
thyssenkrupp AG (including all its subsidiary companies) does not file reports with the SEC and therefore has no legislative obligations to comply with the conflict minerals requirements covered in Section 1502 of the Dodd-Frank Act. At the same time we recognize the SEC final rule for Section 1502 mandates our direct and indirect customers to undertake due diligence across their global supply chains.
Statement
We at thyssenkrupp endeavor not to purchase any material that contains these "conflict minerals" which directly or indirectly finance or benefit armed groups in the DRC or an adjoining country. We are implementing reasonable due diligence processes to understand where "conflict minerals" are being used in our products and to determine the source and the origin within our supply chain. These actions are based on established frameworks of the Organization for Economic Cooperation and Development (OECD) and from other private sector initiatives. We are contacting our direct suppliers to increase the transparency of the materials they provide to thyssenkrupp. We will continue to work closely with customers, suppliers and other stakeholders to secure good practices and feasible solutions.
Download
Social responsibility
Social responsibility
thyssenkrupp Rasselstein has been connected to the region and its people for 250 years. We are aware of our responsibility for public welfare and the future ability of our location in various ways. thyssenkrupp stands behind the tinplate location in Andernach and makes regular investments for a future-oriented development of ThyssenKrupp Rasselstein - recently spending 160 million euros for the development of a forward strategy.

Our social involvement includes comprehensive on-the-job training, anticipatory staff development, health support programs and generous benefits. Our goal is the comprehensive well-being of the employee and their families. Long job tenure and a continuous demand for education and employment opportunities acknowledge our excellent reputation as an employer.
thyssenkrupp Rasselstein extends their educational opportunities far beyond its own needs in order to offer young people the basis for a qualified professional career. We also sponsor schools and projects which interest teenagers in technology and innovation. thyssenkrupp Rasselstein sponsors the "Jugend forscht - Young Researchers" competition, provides student internships and practicum semesters, and supports local sports competitions.
More information: Corporate citizenship of thyssenkrupp Steel Europe AG
Environmental Award of the State of Rhineland-Palatinate
thyssenkrupp Rasselstein has been honored with the 2008 Environmental Award of the State of Rhineland-Palatinate. In her speech at the awards ceremony, Environment Minister Margit Conrad praised the many different innovative projects with which thyssenkrupp Rasselstein demonstrates its energy-consciousness and environmental awareness.
We received the award for our project "Energy-saving potentials at thyssenkrupp Rasselstein." Our employees not only explored new approaches in a comprehensive consumption analysis, but have also taken initial action resulting in significant and sustainable savings.

In the course of a systematic energy analysis of the large-scale facilities, including brainstorming workshops, more than 150 concrete ideas and improvement potentials for energy saving were collected and assessed in terms of economics. The results were used to develop and establish a sustainability strategy.
Together with additional analyses to determine the efficiency of the energy-relevant sub-processes in the production facilities of the three thyssenkrupp Rasselstein continuous annealing furnaces, this formed the basis for about 30 measures aiming to save natural gas (150,000 m3/a), compressed air (2 mill. m3/a), protective gas, superheated steam (31,000 t/a) and electricity (1.2 GWh/a), amounting to an energy equivalent of 3 million liters of heating oil as well as emission reductions of approx. 11,000 metric tons of CO2 per year.
Further measures are currently being implemented on a similar scale, all of which have a payback time of less than five years.
The prize money is being allocated to our apprentices and trainees who will have an opportunity to try out creative approaches in their own projects in order to generate as many ideas as possible on protecting the environment and saving energy.