"pladur® is our colorful, functional end coating for premium manufacturers."
"pladur® is the proof that we are working hard for our customers. Why, you ask? pladur® is our organic strip coating that gives our steel a new appearance layer by layer, endowing it with the right properties. In this manner, we can offer a high-quality, long-lasting, sustainable, economical coating for any industry. We have the right solution for you, regardless of whether the steel is used in conjunction with household appliances, utility vehicles, doors, multi-story buildings, or industrial buildings. Just ask us."
"pladur®, our organic coating, has impressed customers worldwide for 60 years!"
We at thyssenkrupp Steel were the first in Europe who believed in the success of coil coating right from the start. Our organic coil-coated sheet steel is now celebrating 60 years of this success. Quite right, too, as it's the true allrounder still today as it was back then, setting new standards: it is economical, with almost infinite colors, numerous surfaces and good formability. pladur® wins us over in every sense – see for yourself.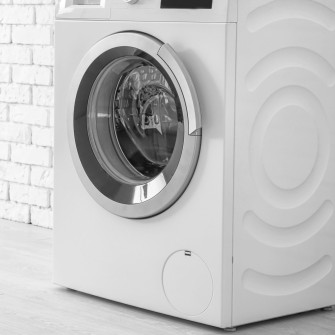 #tksteelinside: Washing mashines pladur®
Lots of washing machines get your laundry whiter than white. But for brighter, whiter appliances, you need pladur® organic-coated steel. It makes possible the attractive appearance of all @bshgroup.DE-brand washing machines – and also helps to ensure a long lifetime. To make doing laundry more pleasurable.