Facade cladding with pladur® Relief Wood: Discover here some of our projects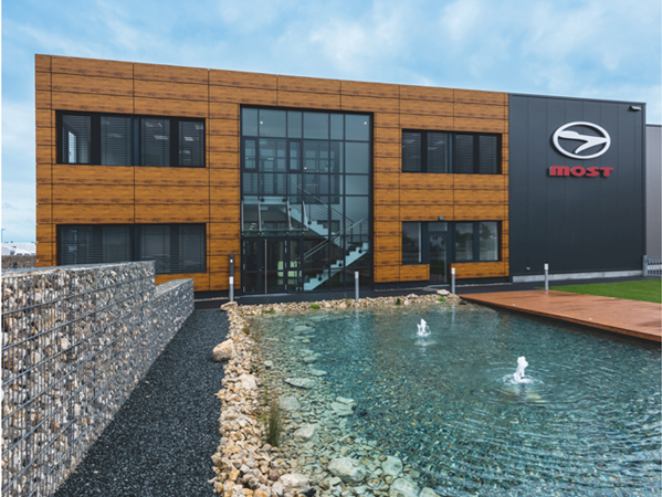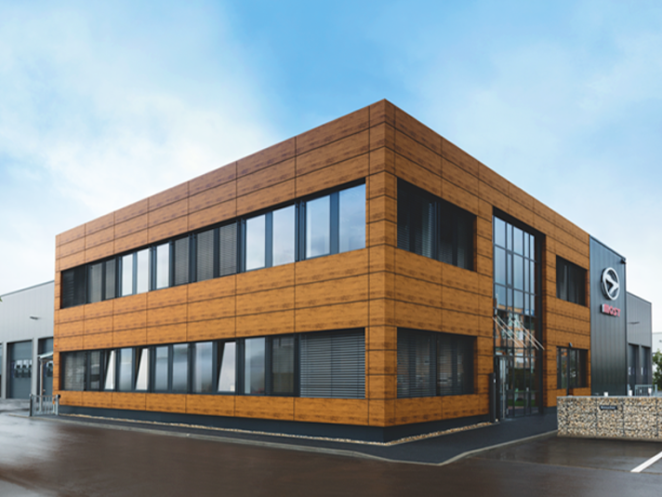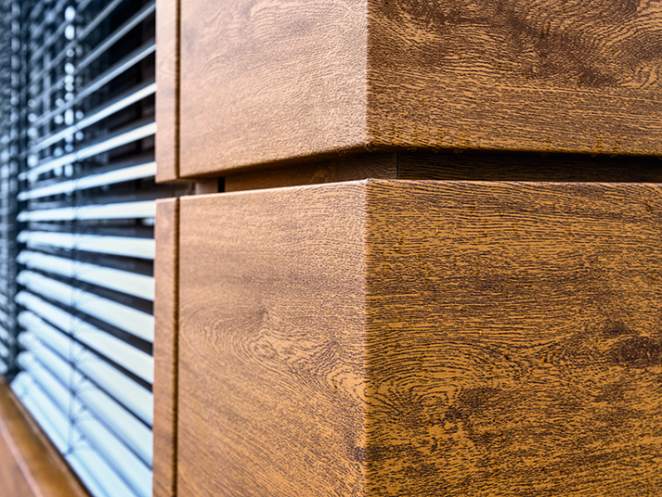 Wood-look facades: modern, natural, vibrant appearance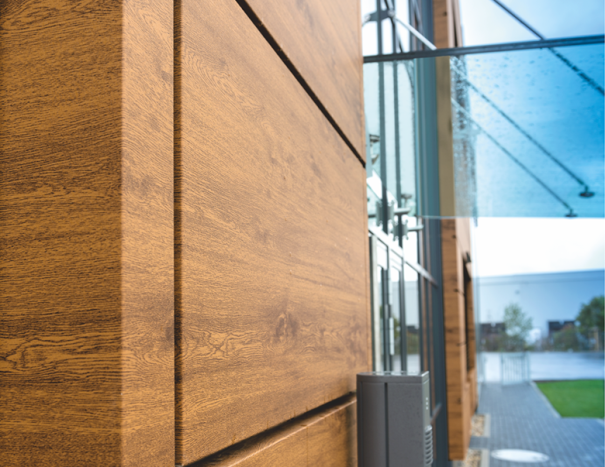 Carved from the finest steel
From small details to the overall effect, pladur® Relief Wood allows you to realize your plans for architecture with the look of wood but the structural advantages of steel. Whether it's panels, liner trays, or edgings, not only standard parts but custom elements are easy to produce with pladur® Relief Wood.
With its unique surface, pladur® Relief Wood is a special material with a look and feel that can only be produced by thyssenkrupp. Two finishes are available as standard, with different textural and color nuances, so you can choose the most suitable pladur® Relief Wood for your building project.
pladur® Relief Wood is available in the following colors:
If you are interested in product samples and/or color cards, please contact us.
Facades combining the advantages of steel with the look of wood
High resistance, natural charm. pladur® Relief Wood offers architects and building owners numerous advantages and special features in terms of both appearance and performance. Here's a selection:
Surface texture with a natural, wood-like appearance
The material is designed to look like wood, but in building projects it has huge advantages over its natural counterpart. For example, it requires far less maintenance.
High resistance
The thicker coating provides good resistance to weathering. The textured surface is resistant to denting and less liable to contamination than comparable matt, smooth, polyester coatings. In practical use, scratch resistance is high compared with polyester.
Outstanding formability
pladur® Relief Wood can be formed into almost any shape to allow the production of even unusual and custom components. The material is suitable for bending, drawing, press braking, profiling, stamping, and roll forming.
Environmentally aware
Managing environmental impact throughout the product life cycle is an integral part of our work. Our pladur® products comply with the relevant REACH regulations. The organic coatings are completely free of chromates and CMR substances.
threestar***: top quality pladur® Relief Wood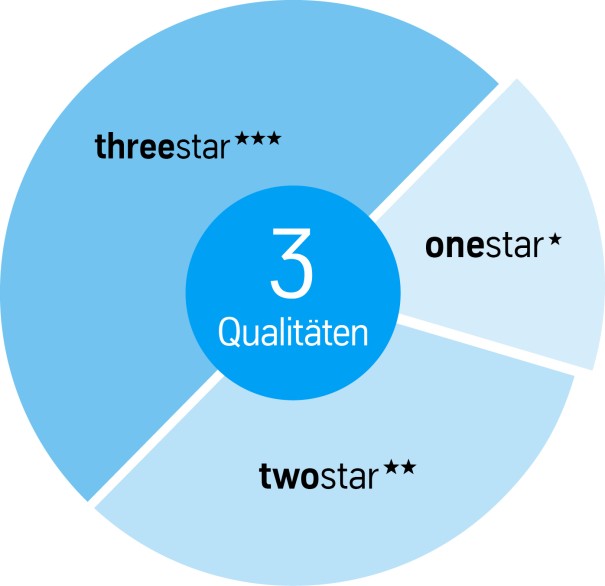 The quality class that impresses with the highest values in nearly all respects
pladur® is available in three quality classes making it the perfect solution for all types of multistory building − be it a day-care center for children or a hospital, a luxury hotel or a residential/office complex. The most important criteria for classification are UV resistance, resistance to mechanical stress and the duration of protection against corrosion, as well as the material and visual properties of the surface texture. threestar*** means that we offer you pladur® Relief Wood in superior quality, which convinces in almost all points with the highest values.
Technical information
Delivery forms and
sizes*
THICKNESS
from_to in mm
WIDTH
from_to in mm
LENGTH
from_to in mm
Strip
0.45−1.25
600−1,300
Sheet
0.45−1.25
600−1,300
450−6,000
* Special/project colors from 500 m2. Use of panels from same batch recommended. Further sizes on request.
Properties
| Gloss | Generally matt: 2 to 15 gloss units, depending on pattern there may be some high-gloss areas. |
| --- | --- |
| Corrosion resistance/ length of protection | RC3/C3H to C4L |
| Fire resistance | A2 (to DIN 4102/in accordance with approval Z-56.426-65) |
| RUV class | RUV 4 |
Approvals and certificates