The selectrify® steel battery housing
The battery is the key element of an electric vehicle and also the most sensitive and expensive component. Auto manufacturers expect the battery to account for 30 to 50% of the total cost of an electric car. Carmakers around the world are working on strategies to build production capacities and supply infrastructures.
Safe and cost-efficient: A steel battery housing protects the heart of an electric car in a crash
At the interface between the powertrain and the structural elements, the battery presents both manufacturers and material suppliers with a challenging design task. The number-one priority is to provide maximum protection for the electric vehicle's core component. The requirements are complex: the battery must be crash-proof and corrosion-resistant, electromagnetically shielded and cooled.
The selectrify® battery housing is a newly developed steel design offering excellent performance. It consists of an enclosure with a frame, connection profile, upper and lower support arms, underride guard and cover. It is available in a wide range of patented designs and is almost weight-neutral compared with aluminum. The selectrify® battery housing proves that lightweighting, safety and fire protection can be combined – and at the same time allow high cost savings.
Up to 50% lower production costs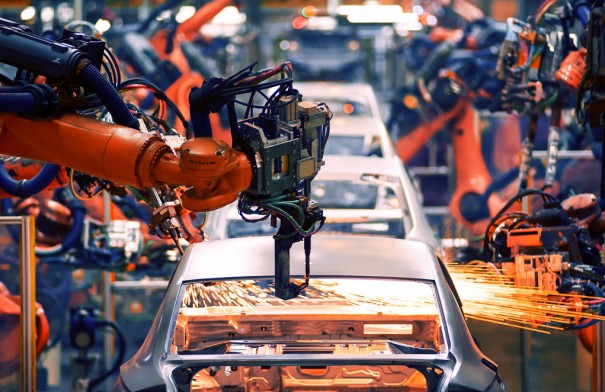 With the same crash safety performance and roughly the same weight, the steel design for a 70 kWh battery is up to 50% cheaper to make compared with an aluminum solution. Perfect for high-volume production.
This was the finding of an analysis based on a scenario of 200,000 vehicles/year over a period of seven years. It included material and manufacturing costs, tooling investments for parts manufacture, body-in-white production incl. leak testing, as well as corrosion protection.
"Simply put, we're talking here about cost savings amounting to hundreds of euros without compromising on safety," says Nierhoff. "That's a major difference in car development, where costs are calculated in cents." Like the reference structure, the battery concept is scalable and can be flexibly adapted to different OEM platforms.
Up to 50% lower CO2 emissions*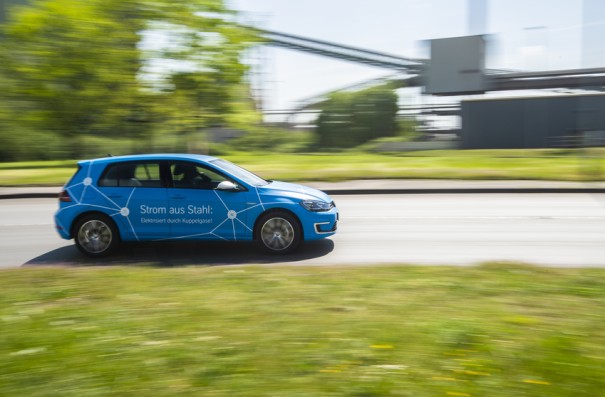 When it comes to the life-cycle environmental impact of electric vehicles compared with internal combustion engine vehicles, the hotspots shift from the use phase to the production phase. Life cycle assessments show that steel is the most sustainable material for battery housings.
Up to two thirds less greenhouse gas emissions arise in the production of a steel battery housing compared with an aluminum design. During use, the carbon footprints of steel and aluminum battery housings are virtually identical. Over the full life cycle, however, the use of steel in place of aluminum can save around 50% CO2 emissions.*
* Over a total mileage of 150,000 km and using primary aluminum (EU consumption mix) in production and EU electricity mix (2019) in use.
Number one in fire protection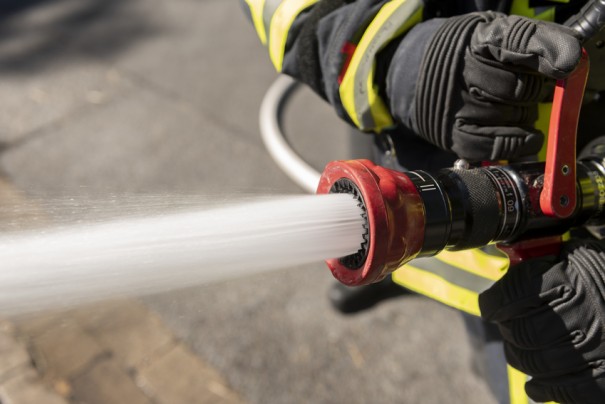 Battery housing fire protection is a key criterion for the safety of electric vehicles. The housing must protect passengers in the event of a fire because battery fires cannot be extinguished. In the event of a fire, a battery housing made of steel provides vital minutes for passengers and others involved in an accident.
The melting point of steel (0.8 mm)1 is 1,410° C. In fire tests, the temperature of the steel battery housing cover barely exceeds 1,000° C even after 20 minutes, demonstrating the impressive safety reserves of steel. By contrast, aluminum (1.1 mm)2 reaches its melting point of 610°C after just 15 seconds in the fire test. After 30 seconds the material collapses – leaving the passenger cell fully exposed to the fire.
1 Melting point of DP-K steel
2 Melting point of EN AW-6016
Increased safety and range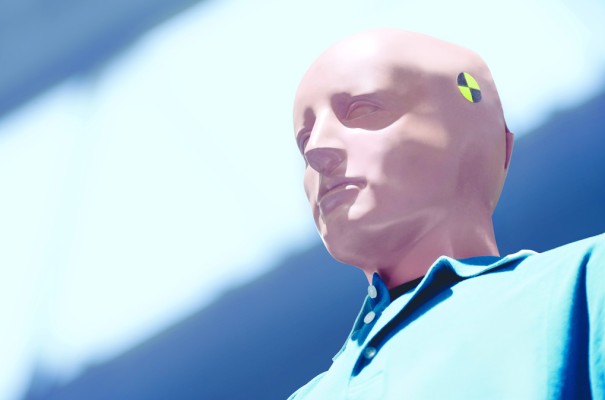 High-strength steels can be used to make very slim and thin-walled crash structures, saving packaging space and freeing up room for large batteries.
Robust battery housings are part of the selectrify® initiative in which thyssenkrupp Steel has combined its research and development activities in all aspects of electric vehicles. Today's lithium-ion batteries are extremely efficient but also highly sensitive. Any damage to them risks causing devastating fires that can endanger passengers and first responders in the event of an accident.
In electric vehicles, protecting the battery is protecting the occupants
That's why comprehensive protection for the battery against crash impacts is first and foremost protection for people, and why it is a key concern for automotive developers. "Safely housing the battery is the top priority when it comes to providing vehicle occupants with the best possible protection," says Dr. Daniel Nierhoff from the selectrify® project team. On the one hand, the battery housing has to be capable of withstanding a side impact, a bump on the road, or a foreign object striking it from below without giving an inch. On the other hand, it has to be as light and compact as possible in order to make the most efficient use of the installation