Technical information
Delivery forms and
sizes*
THICKNESS
from_to in mm
WIDTH
from_to in mm
LENGTH
from_to in mm
Strip
0.45−1.25
600−1,250
Sheet
0.45−1.25
600−1,250
450−6,000
* Special/project colors from 500 m2. Use of panels from same batch recommended. Further sizes on request.
Properties
| Gloss | Generally matt: 2 to 15 gloss units, depending on pattern there may be some high-gloss areas. |
| --- | --- |
| Corrosion resistance/ length of protection | RC3/C3H to C4L |
| Fire resistance | A2 (to DIN 4102/in accordance with approval Z-56.426-65) |
| RUV class | RUV 4 |
Guarantee information
On request, we can provide you with property-related warranties for your pladur® Relief Icecrystal project. Please contact us if you require a warranty.
Approvals and certificates
threestar***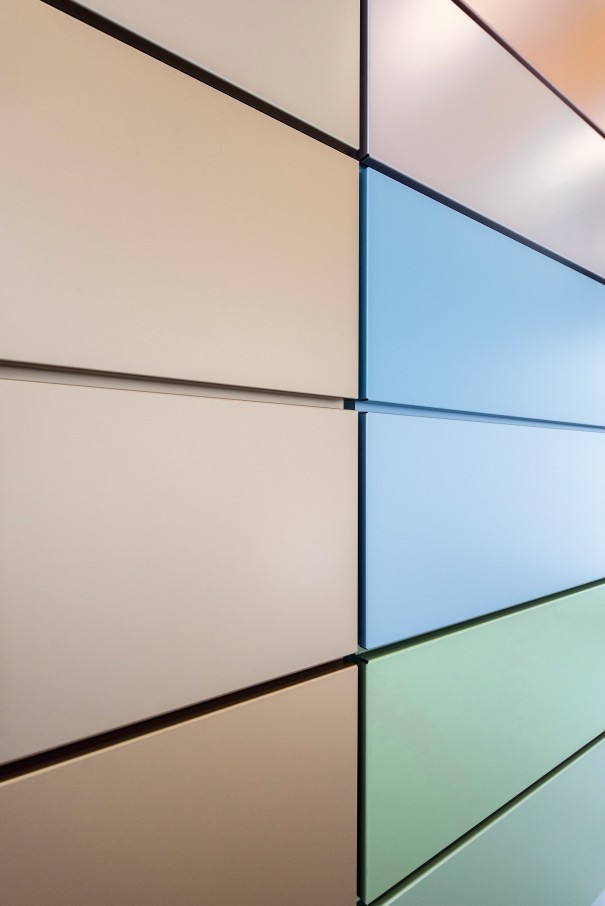 The quality class that impresses with the highest values in nearly all respects
pladur® is available in three quality classes making it the perfect solution for all types of multistory buildings – be it a day care center for children or a hospital, a luxury hotel or a residential/office complex. The most important criteria for classification are UV resistance, resistance to mechanical stress and the duration of protection against corrosion, as well as the material and optical properties of the surface texture.