Trade press, 2016-10-25, 12:00 pm
BMW is the first OEM to use thyssenkrupp Steel's ZM EcoProtect in production – in body panels on the MINI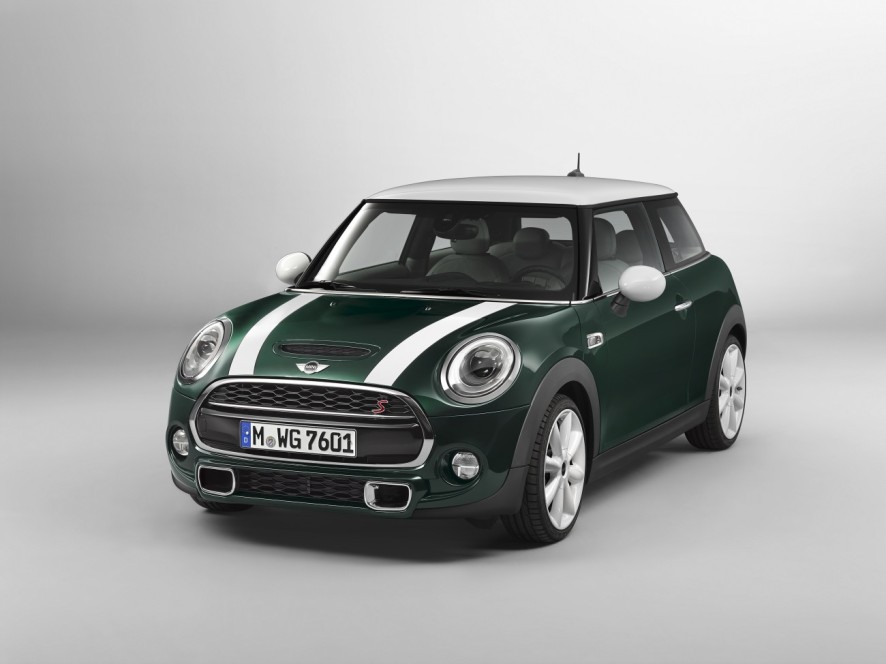 When Niki Lauda entered the first race of his career in 1968, finishing second, it wasn't behind the wheel of a Ferrari: He was driving a Mini. Minis also won the world famous Monte Carlo Rally three times in the 1960s, a period in which the seeds of the car's cult status were sown. Since BMW took over production, the MINI has become a familiar sight on Europe's roads. And in every MINI there's a little bit of thyssenkrupp. The latest example of this is the flat-rolled carbon steel with ZM EcoProtect coating now being used in the roof of the "MINI Hatch" and the fenders of the "MINI Clubman". With ZM EcoProtect, thyssenkrupp is the first steel producer in the world to develop a highly effective zinc-magnesium-based anti-corrosion coating to production maturity that also meets the exacting surface requirements for exposed body panels. Among other things, the significantly higher corrosion protection offered by zinc-magnesium coatings allows the thickness of ZM EcoProtect to be reduced by around a third compared with conventional zinc coatings. That protects the environment, conserves resources and lowers costs. For a mid-size car the overall zinc saving is two kilograms and more.
For Frank Bosch, key account manager for the BMW Group at thyssenkrupp Steel in Duisburg, the reasons BMW has now chosen to use zinc-magnesium rather than conventional galvanized finishes are clear. "Our new coatings offer a lot of advantages over conventional zinc coatings in interior and exterior car parts: from improved processing properties to better corrosion protection to thinner, resource-conserving coating thicknesses. In roof and fender applications, despite their lower thickness ZM EcoProtect coatings offer the same level of corrosion protection across the entire surface and provide better protection for highly sensitive cut edges and areas susceptible to stone chipping." But BMW was also impressed by the improved processing properties. "Costs can be reduced at the press plant," says Bosch. "There's less abrasion in the die, which reduces cleaning requirements and allows the presses to run for longer."
thyssenkrupp is the first steel producer in the world to develop zinc-magnesium coatings in outer panel quality to production maturity. To ensure the introduction of a new product goes without a hitch, the company provides close support to customers from the very outset – as was the case with the MINI. There is a clear trend towards zinc-magnesium surfaces among OEMs, with many of them currently looking into using these products.
From Mini to MINI – a car becomes a cult
The British Motor Company produced the first Mini with an 848 cc engine in April 1959 – characterized by its "moustache" radiator grill. Numerous models and many decades later, the car has retained its cult status. Since 2001 the MINI has been part of the BMW Group. Despite its roomier interior and bigger size, it has lost none of its cuddly go-kart charm.
ZM EcoProtect will be presented at the 24th EuroBLECH in Hanover. Click here to visit our online tradeshow page:
https://www.thyssenkrupp-steel.com/de/euroblech/ueberblick/