Trade press, 2014-10-20, 11:00 am
New name – same quality: the weathering structural steel COR-TEN is now PATINAX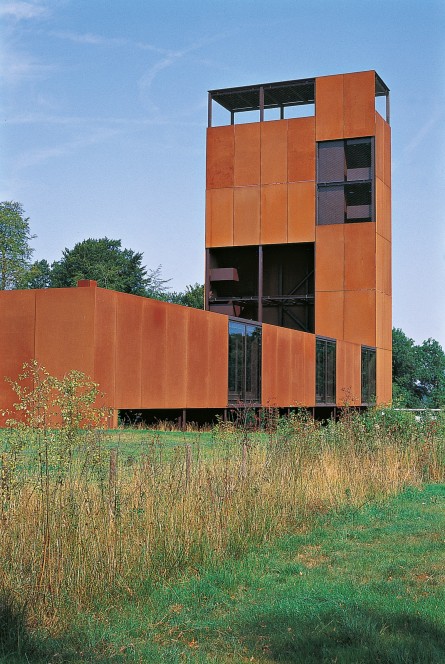 ThyssenKrupp Steel Europe now offers weathering structural steel under the brand name PATINAX – to replace the former name COR-TEN. Despite the change of name, the grades and associated properties of the material will remain the same: PATINAX 355P (formerly COR-TEN A) and PATINAX 355 (formerly COR-TEN B) are highly formable, extremely resistant to atmospheric corrosion and offer a unique aesthetic appearance.
With weathering steel, rust is wanted. Used without a coating, the material with its specific alloying elements copper, chromium, nickel and phosphorus naturally forms an adherent protective rust patina. In this form weathering structural steel displays higher resistance to atmospheric corrosion than unalloyed steel. At the same time it gives a unique appearance to all kinds of architectural constructions. Unpainted PATINAX is a popular choice for bridges, facades and industrial applications. In thicknesses up to 50 millimeters, PATINAX 355 is as formable as conventional structural steel. In terms of weathering properties, PATINAX 355P, in thicknesses up to 12.5 millimeters, goes a step further: Its increased phosphorus content makes the material even more resistant to corrosion.
Visit us at EuroBLECH 2014 in Hanover from October 21 to 25, hall 17, booth E 33.