Energy
Environmentally sound technologies and high-tech materials
Energy requirements are increasing worldwide. The energy supply of the future requires among other things intelligent materials allowing a responsible handling during the generation, distribution and use of energy. Steels made by thyssenkrupp are an ideal material for the multifaceted energy industry meeting the high technical requirements on the material in terms of temperature, pressure and surface resistance.
With our high-quality product portfolio, we provide the right solution for regenerative and fossil energy generation, for the transportation and storage as well as the transformation of energy:
non-grain oriented electrical steel powercore® for generators
grain-oriented electrical steel powercore® for transformers and charging columns
ZM Ecoprotect® Solar – zinc-magnesium-coated steels for resilient PV mounting systems
coil-coated steel pladur® for durable, cost-effective, and attractive housings
tailored hot-rolled steels for durable and robust line pipes for the conveyance of water, oil, gas and hydrogen
We continuously research and develop additional solutions supporting the increasing requirements of the energy industry. Among other things, we are working on an improvement with regard to the toughness and range of dimensions of line-pipes. With regard to other innovative products, R&D cooperations are a matter of course for us. Here, we attach great importance to long-standing partnerships.
Wind Power: powercore® Electrical Steel for Generators
Wind power giant Enercon based in the city of Aurich in Germany's East Frisia region, numbers among the industry's pioneers and innovators. The company owns over half of all patents worldwide for technologies associated with wind energy. Founded in 1984, Enercon has relied solely on gearless drive technology since 1992. Generators that form a single unit with the rotor hub optimize energy flow and ensure a long product life cycle. "Having fewer moving parts saves money and protects the environment," says Matthias Dutsch, CEO of Induction, Enercon's exclusive partner for generator production.
Partner for Wind Power Core Components
As a partner for the core components, the generators, Enercon has relied on powercore® products from thyssenkrupp Steel for many years. The electrical steel produced in Bochum is used throughout the entire energy supply chain of the electrical engineering process, from electricity production in the generators all the way to energy consumption in electric motors and other devices. Depending on the type of electrical steel used, powercore® can develop a high degree of efficiency there.
"The performance of the generators, and with it the efficiency of the entire wind farm, depends vitally on these special material properties," explains Thomas Sube, Account Manager for Non-Oriented Electrical Steel Application Technology, thyssenkrupp Steel. The properties of the electrical steel were specially optimized for use at Enercon and produced from a custom alloy to ensure higher magnetizability and stamping suitability and utilization of the stamping scrap in the foundry. This is yet another reason for the rise in efficiency in the manufacturing process of wind farms over the past few years.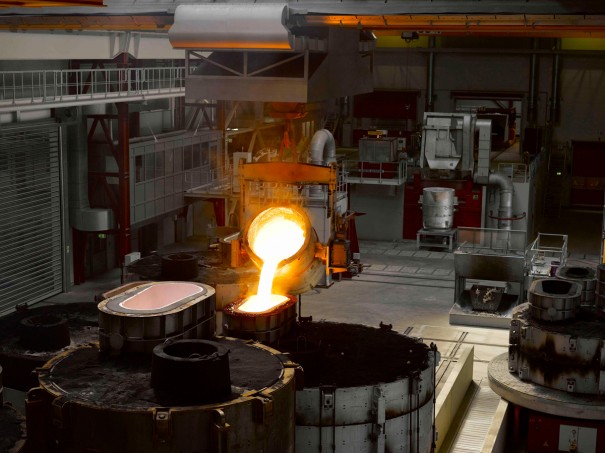 Steel Recycling in the Wind Energy Sector
Enercon bucks current market trends, choosing instead to consolidate its important manufacturing processes internally. The company even operates its own foundry, where it produces rotor hubs, machine mounts, and blade adapters. Each component weighs several tons. What is notable here is that almost half of the materials used are steel scrap sourced from the company's own generator factory. The scrap from electrical steel stamping is collected, smelted, and recycled. The process was made possible through close cooperation between Enercon and its loyal partner in Bochum. The companies worked together to optimize the mix of materials used to produce the electrical steel.
Worldwide Expansion of Wind Power
Excellence pays off: The international wind market has its sights set on Aurich. Wind turbines manufactured in East Frisia now operate on a bluff in Brittany, on the gentle slopes of Anatolia, and in the northern Swedish province of North Bothnia. Following a successful testing phase in the Netherlands, the latest generation, E-138 EP3, will now be making its way overseas. One hundred twenty EP3 wind turbines are travelling to Canada by ship.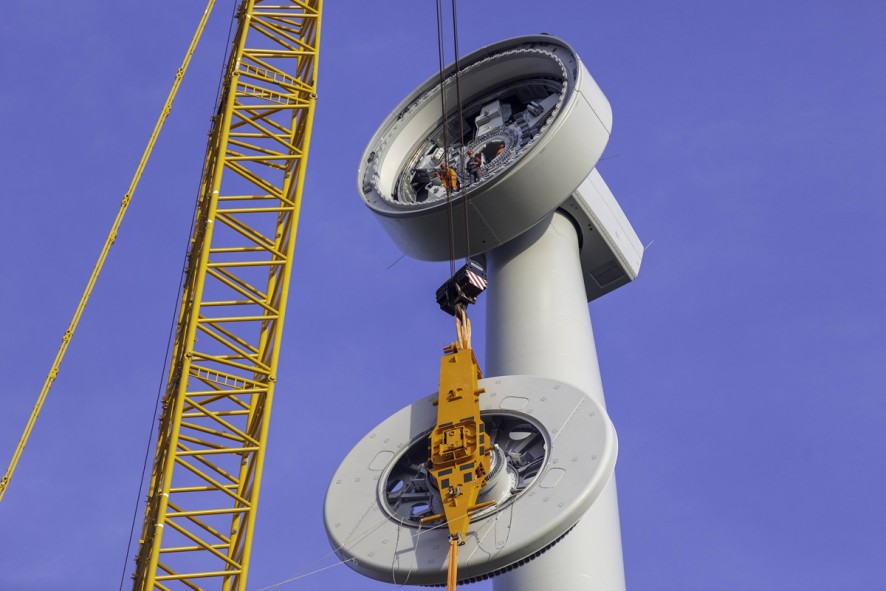 Grain oriented electrical steel driving energy transition
A new implementing regulation introduced under EU Ecodesign Directive Tier 2 has greatly tightened the technical requirements applicable to transformers. Since too much energy has been lost in the past when switching voltage levels, only highly efficient models will be permitted in future. The key material when designing state-of-the-art transformers is grain oriented electrical steel – more precisely, top-grade powercore® products from thyssenkrupp Electrical Steel.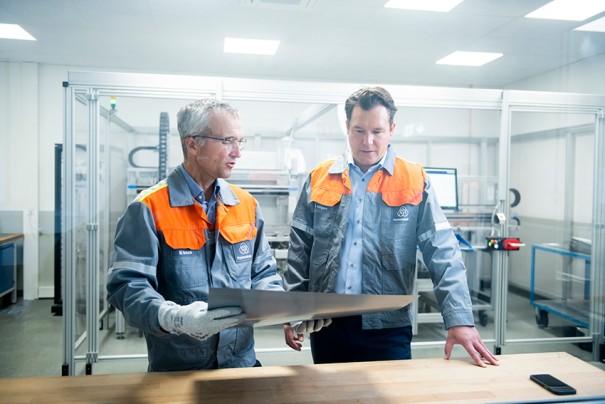 Europe's energy network is undergoing a transformation. Step by step, the centralized electricity highways, which for the most part are fed by large fossil-fuel power plants, are being supplemented by a growing, highly branched network of decentralized generating plants, such as locally operated wind turbines, photovoltaic panels, or combined heat and power (CHP) stations. These not only generate electricity, but also feed it into the power grid. This has consequences for the infrastructure: "When the locations where power is generated and where it is consumed change, we need to build more power lines," says Dr. Matthias Schick from thyssenkrupp Electrical Steel's Technical Customer Support. In addition to these additional lines, the grid also requires more distribution transformers, because without them, the electricity transported over the high-voltage lines will not be able to be transformed into the 230 volt alternating current we require in our homes.
The problem is, many of these transformers in the European grid are not efficient enough. Many experts are of the opinion that too much energy is lost in the transforming process. As a result, the EU has laid down significantly stricter specifications in an amendment to the regulation on ecodesign requirements for power transformers. Every transformer delivered after July 1, 2021 must be at least 98 percent efficient under full load. "By enforcing these more stringent requirements, the EU hopes to save around 16 terawatt hours (TWh) per year by 2030. This corresponds to around half of Denmark's total electricity consumption," explains Electrical Steel's Head of Sales, Marcel Hilgers.
Top grades open up top opportunities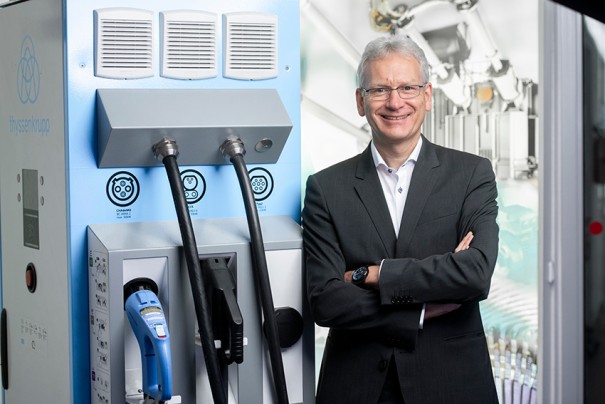 Dr. Markus Weber, CTO of the thyssenkrupp Electrical Steel Group, explains that the key to achieving greater energy efficiency is grain oriented electrical steel, which is used to build transformer cores. Grain oriented electrical steel is characterized by grains of up to several centimeters that are oriented along the rolling direction and which are therefore particularly easy to magnetize in this direction. The efficiency specifications, together with the end customers' restrictions on the dimensions of the transformers, are forcing transformer manufacturers to use top grades.
This ultra-thin and highly alloyed steel demonstrates its strengths wherever electrical energy is transformed from one voltage to another with low losses at high induction levels. "The production of these grades is technically extremely demanding and demands a great deal of experience," Schick stresses. The permitted tolerances with respect to the chemical composition of these steels are extremely tight. What's more, the process parameters must be maintained with extreme precision during the production process to ensure the grades produced really are of top quality. The material itself goes through several rolling and annealing processes. Only after a number of weeks, once the final annealing stage has been run through and the material has been coated, do we discover whether we have realized the desired texture, i.e., orientation, of the grains.
thyssenkrupp Electrical Steel plays a pioneering role in this complex production process as the company has been producing grain oriented electrical steel since the 1950s. In Europe, Electrical Steel – with its two production plants in Gelsenkirchen/Germany and Isbergues/France – is in fact the only supplier currently capable of producing the top grades urgently required to upgrade the transformer infrastructure. This is a unique selling point that will open up great opportunities in the years to come as demand for top grades is currently soaring due to the energy transition. One example: While our product powercore® H 075-23, with a maximum permissible core loss of 0.75 W/kg, was practically unknown five years ago, it is now a standard grade for many distribution transformer manufacturers.
Ecodesign Directive boosts demand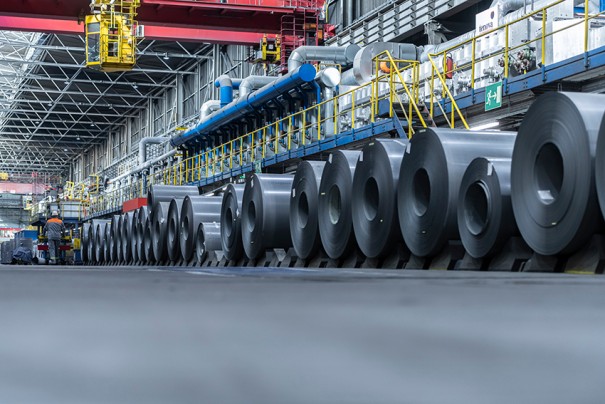 The new EU regulations are fueling this development. By promoting the message of there being "no need to generate power saved by transformers," the new Ecodesign Directive Tier 2 is driving the procurement and installation of more high-quality grid equipment. In addition, since measures need to be taken to stabilize the grid due to the fact the supply of green electricity isn't always constant, demand for grain oriented electrical steel is growing even more. This is because the reactors (aka phase shifters) used for grid stabilization are also made of this much sought-after material. "Based on the current situation, we expect a significant surge in demand in the coming years," says Hilgers. This will be to the benefit not only of thyssenkrupp Electrical Steel, but also the environment. If the EU's plans come to fruition, more energy-efficient transformers alone will help cut annual CO2 emissions by an average of 3.7 million metric tons by 2030. And this only describes the situation in the EU: the demand for top grades is also increasing globally due to the growing number of countries introducing ever stricter minimum efficiency requirements. thyssenkrupp Electrical Steel is responding to this surge in demand not only with supplies from our European production facilities but also from our Indian plant in Nashik, which likewise produces top grades.
Electrical steel – ultra-thin, ultra-promising
Europe's energy companies are investing in wind and solar power more than ever before. As a result, a long-underrated material is gaining in importance: grain oriented electrical steel. This opens up good opportunities for thyssenkrupp Electrical Steel.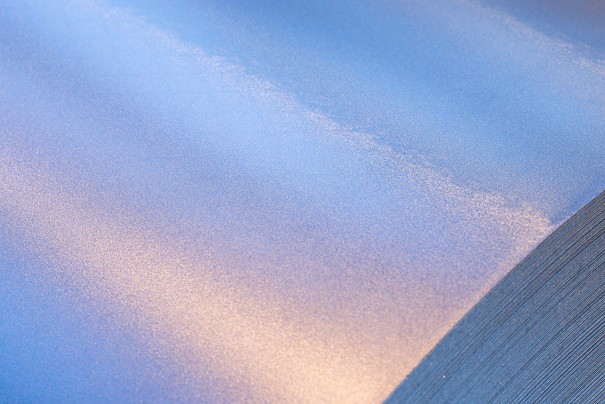 The numbers are impressive: According to a study commissioned by Handelsblatt, Europe's energy sector plans to invest around 650 billion euros over the next ten years. Most of the money will go towards building new wind and solar power capacities and the associated supply infrastructure, because huge amounts of extra green electricity will be needed.
A key role in this process will be played by powercore® products from thyssenkrupp Electrical Steel. These ultra-thin strips of high-quality grain oriented electrical steel made of iron-silicon alloy – with top grades no thicker than 0.23 mm – are used above all in modern transformers because they permit particularly efficient energy transmission.
To appreciate why efficiency is so important, it is necessary to understand the function of transformers. Transformers are used to step up the voltage of electricity so that it can be transported from A to B. Later they step down the voltage again so that the electricity can be used in the home. But in Germany alone, outdated and inefficient transformers result in transmission and distribution losses of two to three percent.
Electrical steel is the way forward
For this reason, the EU is tightening the minimum efficiency requirements for transformers installed in the electricity grid as of July 2021. Specifically, the new EU Ecodesign Directive Tier 2 aims to improve the efficiency of transformers so as to reduce power transmission losses. "In the future, even more differentiated electrical steel grades will be needed for this," says Georgios Giovanakis, CEO of thyssenkrupp Electrical Steel. Under the directive, the minimum efficiency requirement for transformers has been increased from 97.5 percent to 98.3 percent. That might not sound much, but it can make a big difference. Giovanakis: "If all the transformers in the world were fitted with more efficient materials, the energy – and therefore CO2 – savings made would be the equivalent of Africa's entire energy needs.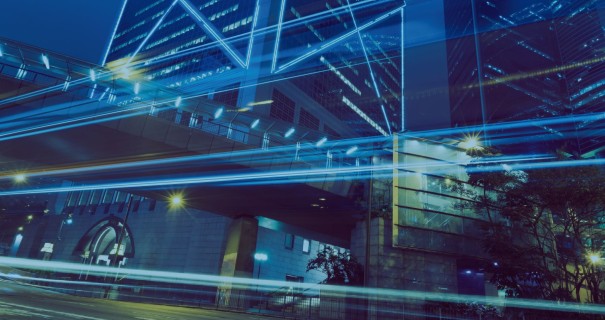 As a leading producer of ultra-thin electrical steel, thyssenkrupp Electrical Steel now has a great opportunity to profit from the next chapter in energy supply. "With our top grades we're already well positioned and can participate in the positive trend with our premium grain oriented powercore® products". The exciting opportunities opening up in this business area are demonstrated by our current collaboration with Siemens. thyssenkrupp Electrical Steel is supplying Germany's leading manufacturer with powercore® grain oriented electrical steel for the more than 30 high-tech transformers required for the Ultranet project currently under construction. Under this major project, which will significantly increase the performance of Europe's power highways, electricity produced from wind energy will be transported efficiently from the north of Germany to the south.
Megatrend with huge benefits
One thing is clear: As more and more distributed power generation plants are installed, more transformers will be needed. And as electric vehicles become more widespread and the EV charging infrastructure is expanded, the number of distribution transformers will grow. All of this will increase demand for the various grades of specialty steel manufactured by thyssenkrupp Electrical Steel in Germany, France, and India. For this reason the company is planning to produce even higher-quality grades of electrical steel in the future. Georgios Giovanakis: "The transition to renewables is a megatrend that is extremely beneficial to us. We see the market for top grades growing rapidly and therefore plan to further expand our product portfolio."
ZM Ecoprotect® Solar – effective corrosion protection for economical and resilient PV mounting systems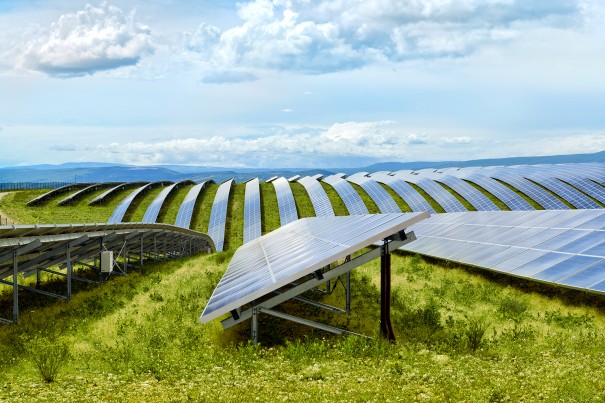 Robust arguments for system manufacturers, profilers, and PV plant operators
Reliable PV mounting systems require durable, robust, sustainable materials. This is why professionals rely on ZM Ecoprotect® Solar: Our high-quality zinc-magnesium coated steels for effectively protecting high-performance stud framing from corrosion.
Zinc-magnesium-coated steels for high-performance PV stud framing – advantages at a glance:
Increased corrosion protection compared to conventional hot dip galvanizing, even with reduced coating weight
Improved corrosion protection at cut edges, bend shoulders and drilled holes – combination of cathodic protection effect and stable, more resistant covering layer
Excellent weathering resistance, proven in salt spray test and various outdoor weathering tests
25-year warranty against rust penetration depending on the corrosion stresses caused by the atmosphere, water and soil
Approved by the DIBt (German Institute for Construction Technology)
Economical alternative to batch galvanizing
Very good formability, ideally suited for roll forming
Harder surface ensures less abrasion in the die
Organic coil-coated material solutions for the housing industry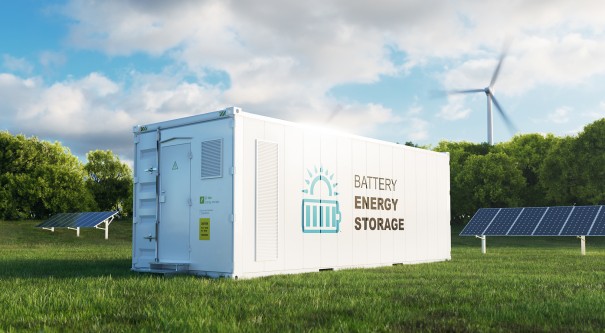 With our organic coil-coated pladur® sheet, we offer the material for efficient production of top-quality steel housings, depending on your requirements for corrosion protection, formability, functional and attractive surface, temperature resistance or UV protection.
And for our customers' climate protection ambitions, we also supply coil-coated pladur® products as bluemint® Steel – to significantly reduce your carbon footprint.
Tailored hot-rolled steels for durable and robust line pipes for the conveyance of water, oil, gas and hydrogen
Steels for welded line pipes for the conveyance of water, oil and gas as well as for the distribution of hydrogen and carbon dioxide must meet special requirements depending on the medium to be transported. Be it operating pressures of over 100 bar, abrasive wear, extreme temperatures or temperature variations, permanent mechanical stress – the primary requirement characteristics and the specific material properties required as a result in terms of strength, toughness and chemical composition are as varied as the possible applications of welded pipes.
thyssenkrupp Steel supplies special steels for all applications of line pipes:
Line pipes of product class PSL 2 according to API 5L/DIN EN ISO 3183 with or without optional Battelle drop weight tear test (DWT test)
Water tubes according to EN 10224 and API 5L PSL 1
Oil country tubular goods (OCTG) according to API 5C
CO2 transportation pipelines according to ISO 27913
Sour service pipes according to API 5L, Annex H
Pipes for the transport of hydrogen (H2) according to EIGA Guideline
Structural pipes and hollow sections according to DIN EN 10219-1 and API 5L PSL 1