Trade press, 2014-09-05, 10:57 am
HR policy for all phases of life: ThyssenKrupp Steel Europe wins Best Employers International Award
Aspects such as lifelong learning, health promotion and knowledge transfer are firmly entrenched in ThyssenKrupp Steel Europe's human resources policy.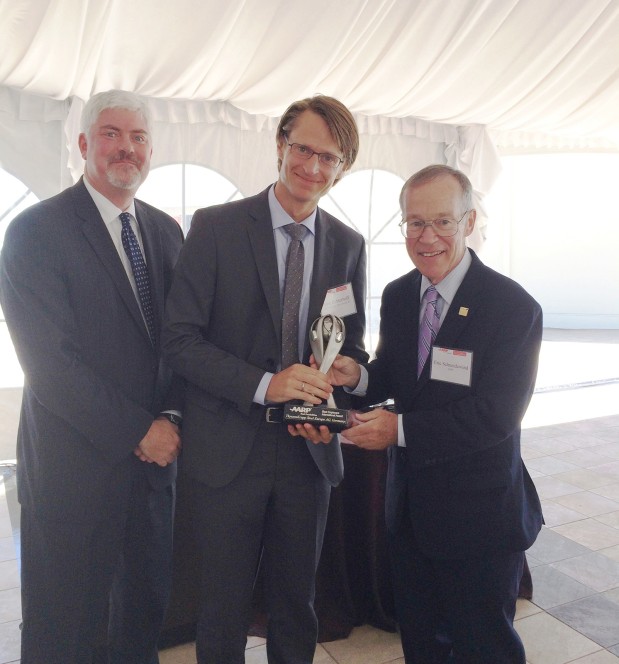 For the extensive support given to employees in all phases of life, Germany's biggest steel producer has now been honored for the first time with the "2014 AARP Best Employers International Award", an annual award bestowed by the non-profit American Association of Retired Persons. With more than 37 million members, AARP works to improve the quality of life in particular of people over the age of 50. The Best Employers International Award honors companies around the world that offer forward-looking measures for experienced workers, create age-friendly structures, and value the potential of employees of all ages equally. This year the award was presented for the fifth time in San Diego (USA); the winners were selected with the help of an international panel. Previous German winners include BMW, Henkel and Lufthansa.
Statistics reveal the importance of innovative concepts for experienced workers at ThyssenKrupp Steel Europe AG: Employees over 50 account for more than a third of the workforce. Over the past three years, the share has grown to 36.6 percent. "It's not rare for people to stay with us for 30 or 40 years. That's why it's important to provide continuous support for our employees. We combine the knowledge and experience of older workers with the ideas of younger colleagues and provide training throughout their working lives," says Klaus Bailer, head of Human Resources. There's a lot on offer: Tailored working time models, a company child day care center, and help with nursing care for family members all make it easier to combine family and career. The ProFuture initiative – the company's life phase-oriented demographic management program – also includes systematic knowledge sharing and training opportunities for young and experienced employees. In addition, the company's health management program offers a broad range of sporting activities and health measures. "The award is confirmation that we are on the right track with the programs we offer," says Bailer. This is also borne out by feedback from employees: A survey revealed that four out of five workforce members are satisfied with the flexible working time arrangements and the company's demographic management program.