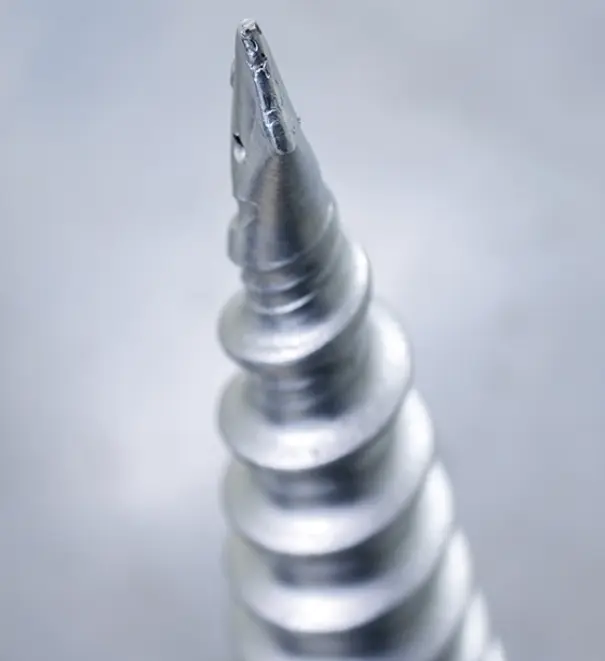 There, on unfavorable terrain in a marsh, a 1.2-kilometer-long footbridge has already been built based on screw pile foundations. The idea of screw pile foundations already came up in the 1990s, albeit with a welded sheet metal strip used as a helix, i.e. a threaded contour, along the length of the tube. The disadvantage is that these pipes had to cut their way into the ground, and thus needed to penetrate a long way down into the soil. Otherwise, the surface displacement and thus the grip were not high enough. For this reason, Winkelmann decided to rethink the concept of screw pile foundations. The development work in the Construction Components business area headed by CEO Besim Jakob and COO Dr. Andreas Nilsson is currently focused on materials, among other things. Up to now, screw piles have been made of classic hot strip with grade S235, and then batch galvanized. Jakob: "We want to get away from that. Subsequent coating results in unnecessary CO2 pollution and is logistically complex."
Overcoming challenges together
Winkelmann has now intensified its cooperation with thyssenkrupp Steel to solve this problem. "We have been working with thyssenkrupp Steel for a long time, the connections are very good at all levels. So, it was clear to us that we wanted to push ahead with this development partnership," says Besim Jakob. Together, they are now researching a new material that represents a sustainable alternative to concrete. Ideally, a green steel that allows the pipes needed for the screw piles to be manufactured at Winkelmann without a welding process. So far, the first joint tests have taken place, looking into the corrosion of flow-rolled material in particular. The favorite so far is coated hot strip, which is also available from thyssenkrupp Steel as CO2-reduced bluemint® Steel. "For this application, we test our surface coatings in corrosive atmospheres and find solutions to the challenge of corrosion protection," explains Simone Reiter from the corrosion laboratory at thyssenkrupp Steel's Westfalenhütte facility.
A wide range of possible applications in the future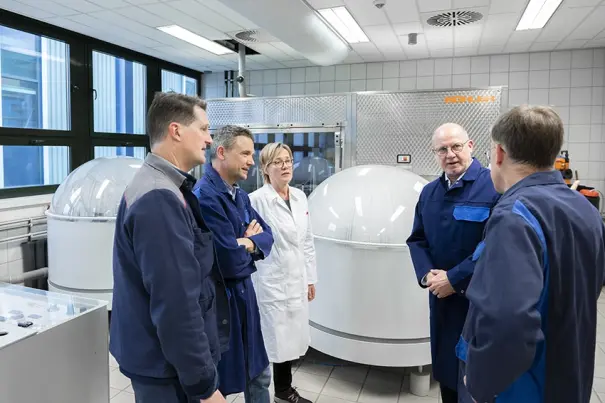 Further tests scheduled for mid-2023 should determine which material will ultimately be used. However, Winkelmann's direction of travel is clear: "Sustainability and responsibility are very important for us. We want to substitute as much concrete as possible and make people aware of screw pile foundations," says Jakob. There is no shortage of ideas for practical implementation: For example, Winkelmann wants to support rebuilding in Ukraine or post-earthquake reconstruction in Turkey with screw pile foundations, as well as holistic solutions. The company also sees potential in expanding the use of sustainable resources: together with a well-known supermarket chain, Winkelmann is planning carports anchored with screw pile foundations and equipped with solar panels on the roof. In this way, supermarkets will be able to produce their own energy. "We are delighted to be working with such an innovative and forward-thinking company. The initial results we have achieved together indicate the highly promising nature of this development partnership," says Dr. Franz Dominic Boos, Key Account Manager SSC Automotive at thyssenkrupp Steel.