Trade press, 2017-04-05, 10:09 am
New service for packaging steel customers: thyssenkrupp "Packaging Steel" app now available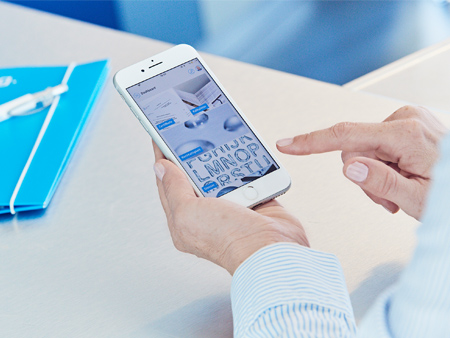 As of now, all users need for quick and easy access to information all about rasselstein®, the premium packaging steel from thyssenkrupp, the new, free "Packaging Steel" app. Germany's sole packaging steel producer has gathered all relevant content on its product in this new app, so that users have all the key information on rasselstein® at their fingertips on their smartphone and can conveniently search for the data they need any time they want.
The "Packaging Steel" app gives users an overview of all available packaging steel grades produced by thyssenkrupp and their specifications. The app also spotlights the latest innovations from the world's largest production site for packaging steel – such as rasselstein® Solidflex, to name just one example. Users can learn about the potentials offered by this strong material for all intended applications and gain insights into the various coating possibilities. Push notifications keep the user up to speed on all the latest news about rasselstein® packaging steel.
The app can be used with or without registration. Registering gives users additional options for customizing the app to match their own individual needs. The dashboard configuration can be personalized and pages can be stored under favorites. Users can decide where the content that interests them is displayed and retrieve it fast every time they open the app.
The range of products can be filtered according to the criteria that matter most to the user, allowing quick and easy location of the relevant information on the appropriate and available rasselstein® packaging steels. An especially practical function is the ability to instantly connect with personal contacts in Sales or Technical Customer Support by phoning or emailing from anywhere inside the app.
The free app is available for iOS and Android. It can be downloaded in English or German at https://www.thyssenkrupp-steel.com/de/publikationen/apps/apps.html.