Trade press, 2015-01-19, 11:32 am
Eye-catcher: PLADUR Relief iceCrystal brings sparkle to surfaces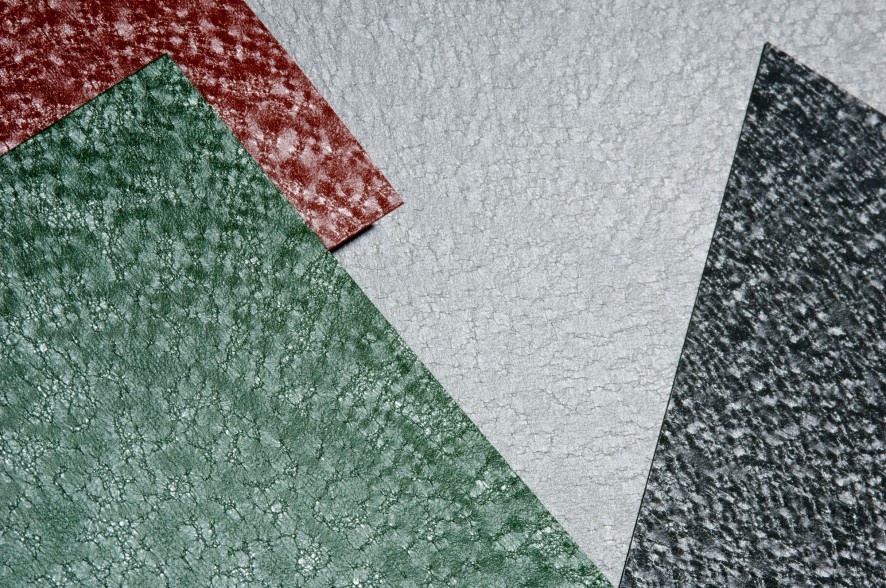 Eye-catcher: PLADUR Relief iceCrystal brings sparkle to surfaces
You only get one chance to make a first impression. To get noticed you need to stand out from the crowd. As demands rise on individuality, aesthetics and functionality, this increasingly also applies to modern multistory and industrial building construction. The PLADUR product family offers diverse creative opportunities to meet these requirements. The products are on display at the BAU trade show in Munich from January 19 to 24, 2015.
One material developed by ThyssenKrupp Steel Europe is a particular eye-catcher: PLADUR Relief iceCrystal provides a dazzling and glittering look that varies depending on light and viewing angle. It's made possible by special paints and special techniques used to apply the coating to the steel. The substrate is ZM EcoProtect. "Our product has established itself quickly on the market," says Axel Pohl, Head of Sales Color / Appliances at ThyssenKrupp Steel Europe. "PLADUR Relief iceCrystal is proving very popular, including among manufacturers of steel roof tiles. The coating is patent-protected and gives architects and building owners the means to make their buildings stand out." For example, a new kitchen and home store in Lower Bavaria was recently clad completely in sandwich panels made of PLADUR Relief iceCrystal. Since May 2014 visitors to the headquarters of "Schiermeier wohnen und leben" have been able to admire its distinctive dark-brown micro-lined iceCrystal appearance.
PLADUR Relief surfaces are produced by coil coating. The steel is first protected against corrosion by means of a zinc, zinc-aluminum or zinc-magnesium coat. During subsequent coil coating, printing varnish and special-effect color paint are applied to the steel coil in several passes. Like the other members of the PLADUR product family, the iceCrystal versions are produced in an environmentally friendly manner. They are characterized by corrosion resistance, durability and cost efficiency, and are available in diverse forms and designs. The concept is being presented on the joint Stahl-Informations-Zentrum booth in hall B2, booth 303.