Trade press, 2014-11-21, 12:37 pm
Light and easily formable: New high-manganese steel from Hoesch Hohenlimburg is now available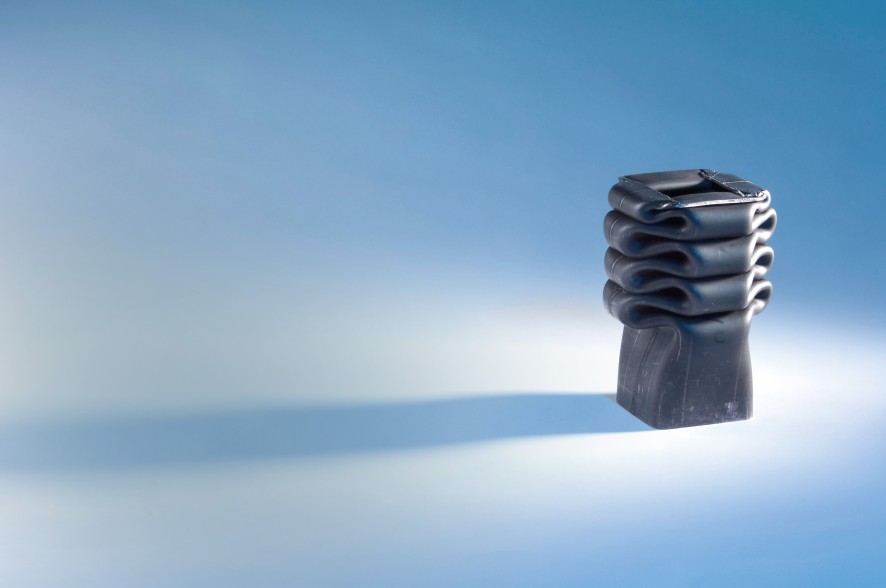 Hoesch Hohenlimburg has developed a new high-manganese steel. It can be readily formed and even after severe deformation retains high residual ductility. Parts made of this innovative alloy are easier and therefore less expensive to produce. These properties are an advantage in automotive components such as seat backrests and crash boxes, as well as in armored sedans and cash-in-transit vehicles. Hoesch Hohenlimburg will shortly begin volume production of the new steel grade. More than ten applications using high-manganese steel are currently being tested by customers.
Cash-in-transit vehicles need to be well protected. Traditional steel armor plates have to be hardened in an additional step to ensure that projectiles shatter and are diverted upon impact. Now ThyssenKrupp Steel Europe subsidiary Hoesch Hohenlimburg has developed a high-manganese steel that works on a new principle: Projectiles do not ricochet off but are absorbed – almost like with an airbag. The steel can also be easily formed without becoming brittle. On the contrary, even after severe forming into complex parts it retains high residual ductility. "Even with lower thickness the steel can endure much greater stress than conventional steel armor plate, without extra hardening. This allows vehicle protection to be designed at a much lower thickness and thus at less cost," says Dr. Andreas Tomitz, Team Leader Product and Process Development at Hoesch Hohenlimburg. Only a year and a half after the production of the first test coil of high-manganese steel, the product is now available.
Good reasons for high-manganese steel
The high-manganese steel offers key advantages over conventional high-strength steels. They begin with cost: As the material becomes even stronger when formed it can be used in the auto industry for example to integrate crash boxes into the car bumper. It means parts can be combined in production. Other advantages include weight reduction: Complex parts such as forged axle elements can be made more easily and therefore at lower cost. Product developer Maximilian Nagel adds: "Our new high-manganese steel makes an important contribution to environmental protection because lighter high-strength matierals translate into CO2 reductions in automobile prduction." Based on its various possible uses an estimated 20,000 tons of the new steel could be sold by the year 2019/20.
The properties of the high-manganese steel go far beyond those of its predecessors. The team from Technology & Innovation at ThyssenKrupp Steel Europe has achieved this among other things by fine tuning the chemical composition of the steel. In addition, even with a high manganese content of 19 percent the material can be produced by conventional continuous casting and processed into cold-rolled strip on conventional facilities at ThyssenKrupp Steel Europe. "We patented the new product and the manufacturing process for ThyssenKrupp Steel Europe in January, so many new applications are conceivable," explains project coordinator Dr. Harald Hofmann.
The high-manganese steel also convinced the judging panel in the ThyssenKrupp Innovation Contest. At the beginning of the year they honored the expert teams from Hohenlimburg and from Technology & Innovation in Duisburg and Dortmund with an award for their development.