Trade press, Daily press, 2016-11-09, 02:00 pm
March holding statement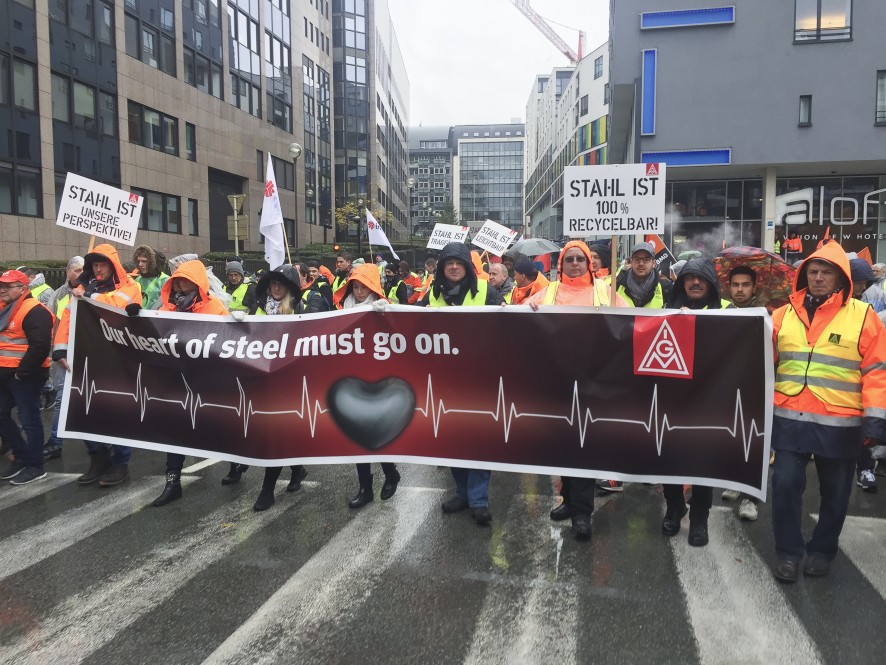 Taking place on 9 November, industriAll (the European Trade Union), has organised a march by around 15,000 steel workers in Brussels.
These men and women are demonstrating to save their jobs; to ensure that policy makers in Brussels hear their concerns about the effects of dumping, the risks of granting Market Economy Status to China, and the costs of the EU Emissions Trading System, among others.
In Europe 85,000 jobs have been lost in the EU steel industry since the crisis; Presently 320,000 people work in our sector. The decline in numbers has been caused by a combination of factors, of which the EU's Trade Defence policies and environmental policies have played a major part.
industriAll is the organiser of the march, and EUROFER has not contributed to its organisation. However, our organisation supports the motives and messages of the Union in this instance, as they supported the march organised by AEGIS Europe and EUROFER in February 2016.
Steel has a bright future in Europe, but industry, stakeholders and policy makers must work together to build that future.