Daily press, Trade press, 2014-08-15, 11:12 am
ThyssenKrupp Steel Europe focusing on modernization: Investments in facilities strengthen production sites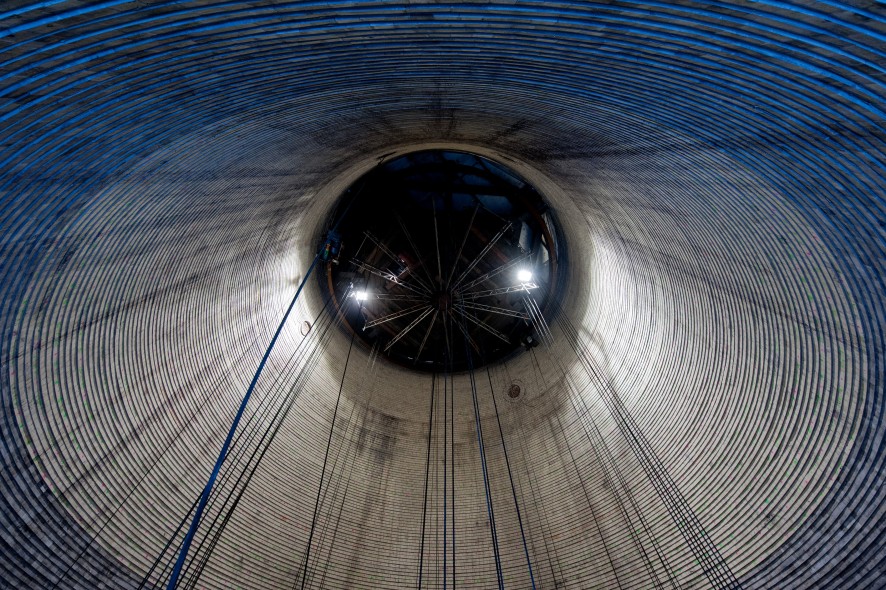 In order to safeguard its technology base and secure its production sites, ThyssenKrupp Steel Europe invests continuously in the modernization of its facilities. In addition to major capital investment projects, Germany's biggest steel producer constantly carries out a large number of improvement measures. The Steel Europe business area invests between 400 and 500 million euros in such measures each year. Spending over the last three fiscal years came to around 1.35 billion euros. "These investments are needed to keep our equipment up-to-date and maintain our position as a leading producer of flat-rolled steel. They help us safeguard jobs and entire sites," says Chief Operating Officer Dr. Herbert Eichelkraut. The company was an important provider of materials to other sectors of German industry, he said, while suppliers and equipment manufacturers also benefit from the contracts.
Together with the improvement measures, ThyssenKrupp Steel Europe implements major capital projects stretching over several years. Two years ago, for example, the company started operation of an additional dust collection system on the sinter belts at its Duisburg-Schwelgern plant unit. In the same year, work started on relining blast furnace 9. Together, these two modernization measures cost around 60 million euros. The major projects underway since last year at the Duisburg location alone are worth some 600 million euros in total. They include upgrades to hot strip mills 1 and 2 which are helping the company strengthen its position as technology leader for premium flat carbon steel. In addition to process improvements, hot strip mill 1 now features greater energy efficiency and lower CO2 emissions. The renovation of hot strip mill 2 in Duisburg-Beeckerwerth is being continued this year. The company has also replaced converters 1 and 2 at the oxygen steelmaking plant in Duisburg-Bruckhausen. They form the basis for steel production at the site. With the modernization measures, ThyssenKrupp Steel Europe is further enhancing the quality of its products to keep pace with sharply rising quality requirements, such as for high-strength automotive steels. The current focus is on the reline of blast furnace 2 in Duisburg-Schwelgern. After a 21-year campaign life, Europe's biggest blast furnace is being modernized. The reline represents a significant capital investment: Including dismantling and other maintenance and repair work ThyssenKrupp Steel Europe is spending more than 200 million euros on upgrading the furnace. In parallel with the reline, the continuous caster in the Duisburg-Beeckerwerth oxygen steelmaking plant is being revamped. There have also been extensive modernization projects at subsidiaries, most recently on the medium-wide strip mill at Hoesch Hohenlimburg. A total of 30 million euros was invested in the two-stage rebuild.
"These measures show once again that we are focused on the sustainability of our sites. With our people and our integrated iron and steel mill we remain one of the most productive and efficient steel production locations anywhere in the world. To make sure it stays that way, we need to invest continuously," says Dr. Eichelkraut. Alongside necessary maintenance measures, ThyssenKrupp Steel Europe focuses above all on investments that facilitate differentiation through innovative products and intelligent solutions. As part of its optimization and efficiency enhancement program, the company carried out extensive market analyses to identify attractive customer and application segments offering good growth opportunities. Targeted investments are now being made in these areas to achieve the company's earnings goals for the coming years.