Daily press, Trade press, 2013-04-05, 11:39 am
ThyssenKrupp Resource Technologies – achieving more together / Innovative solutions for the minerals, mining and cement industries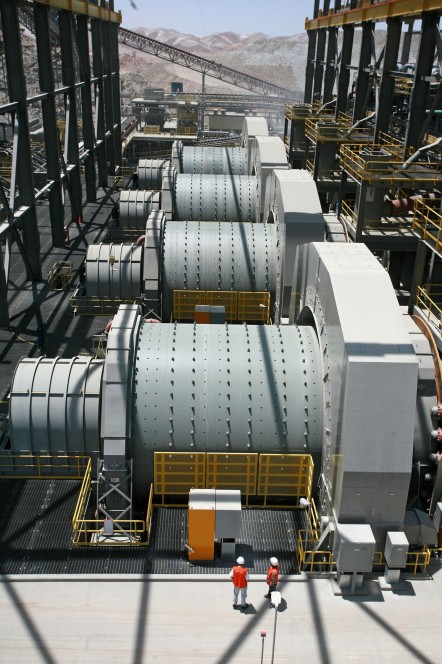 As part of ThyssenKrupp's strategic development program the two engineering subsidiaries ThyssenKrupp Fördertechnik and ThyssenKrupp Polysius are being merged with effect from April 02, 2013 to form ThyssenKrupp Resource Technologies. With around 5,500 employees and annual sales of approx. two billion euros, the new company will be one of the world's leading system suppliers for the mining and cement industries as well as the mineral processing and bulk materials handling sectors. It will offer single-source expertise ranging from design and consulting to engineering and project management to construction and installation, after-sales service, research & development and plant financing.
Dr. Hans Christoph Atzpodien, CEO of the Industrial Solutions business area of ThyssenKrupp AG, on the strengths of the new company: "As a strong cornerstone of the Industrial Solutions business area, ThyssenKrupp Resource Technologies will have a presence on the world's growth markets. Our comprehensive engineering know-how covers solutions from single machines to complete plants. With growing environmental awareness and rising raw material and energy prices, this engineering expertise provides our customers with a significant competitive edge. With "better" solutions we will create "more" value, for example by cutting operating costs and reducing CO2 emissions."
The management board of ThyssenKrupp Resource Technologies is made up of Ramsis Shehata (CEO), Christof Brewka (service business), Heike Franke (CFO), Martin Hilbig (CHRO) and Lothar Jungemann (cement business).
ThyssenKrupp Resource Technologies has an extensive global sales and service network. Its fast-growing service operations are being systematically expanded. The ThyssenKrupp Resource Technologies product range includes bucket-wheel excavators, conveyor systems, crusher plants, grinding and processing plants, stockyard and port handling systems for bulk materials as well as cement plants. Lifecycle support can be provided for all products, as well as 24/7 service for individual machines or plants.
A full range of specialist engineering and construction services and a shipbuilding history stretching back centuries are the strengths of the Industrial Solutions business area. High-quality engineering is at the center of our success. Global project management skills, first-class system integration expertise, reliable procurement and supplier management, and a service offering meeting the highest standards form the basis for lasting customer satisfaction. 20,000 employees at over 70 locations form a global network with a technology portfolio that guarantees maximum productivity and cost-efficiency.