Indeed, after two to three weeks this rustic material starts to take on a life of its own. On delivery patinax® generally has a flawless steel-gray surface. But unlike untreated steel, patinax® does not corrode gradually when exposed to the elements. After two to three weeks of contact with moisture, cold or heat, the material changes its structure and its appearance: a rust-brown patina forms on its surfaces with a highly individual appearance. "The same material from the same production batch can take on a completely different look depending on the outdoor conditions," explains Roger Hannig, Team Leader Technical Customer Support in the Industry business unit.
How the individual coloring will end up is hard to predict. But lower temperatures and high humidity are much more likely to produce a darker tone than heat and dry air. "In all cases patinax® develops warm earth tones that blend in perfectly with the natural environment of a garden," says Hannig. In just the same way as the colors of a garden change over the course of the year, patinax® materials continuously take on new hues. It takes several years before the coat of rust on the steel is fully developed.
Picture gallery: patinax® in the garden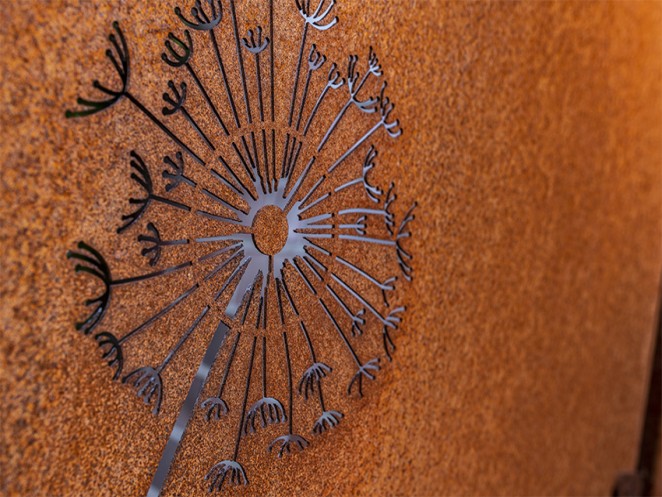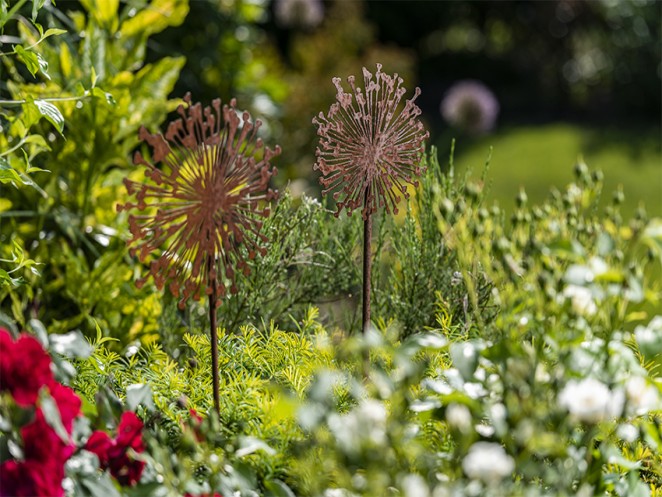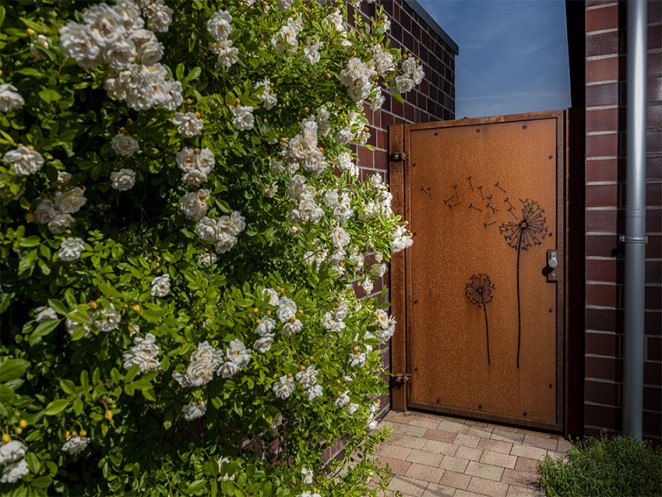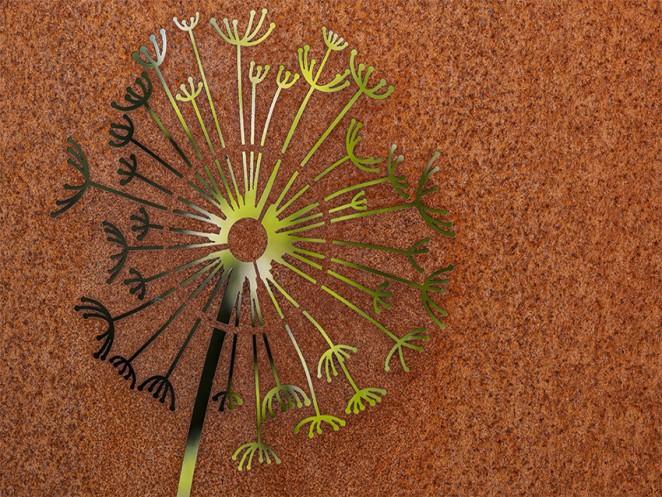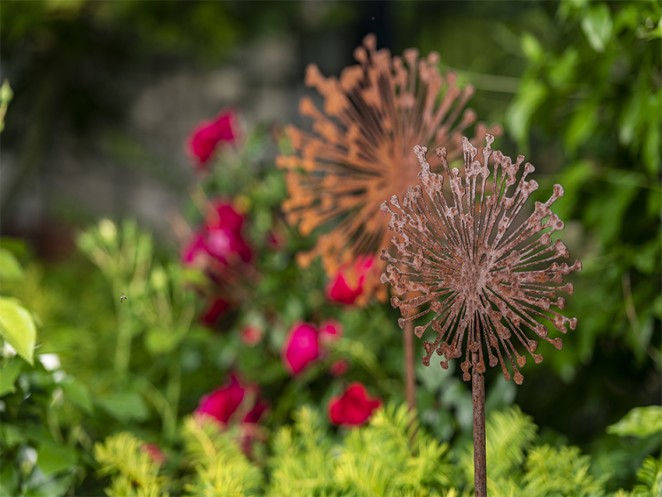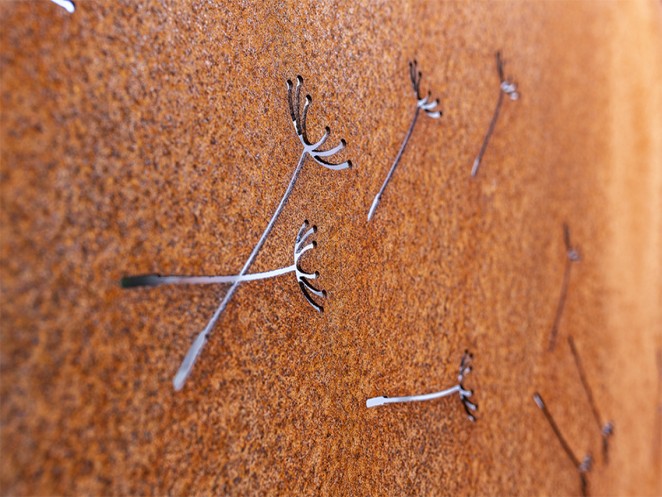 Ecological material offering natural protection
The reaction on the surface of the material is not just a visual phenomenon. On the contrary, it is of great importance for the durability and stability of the steel. Because when it comes to resisting the elements, a protective outer skin of rust is very useful. patinax® is a special alloy containing copper, chromium, nickel and phosphorus to create a natural, firmly adhering barrier layer. Andreas Dietrich, also part of the Technical Customer Support team in the Industry business unit, adds: "This outer layer, which is virtually impermeable to oxygen, makes the material significantly more resistant to atmospheric corrosion than unalloyed structural steels."
With patinax® 355P and patinax® 355 – the official grade names – thyssenkrupp Steel currently offers do-it-yourself enthusiasts, designers, architects and building owners two steels with higher-than-average durability. They do not need to be painted and are fully recyclable. patinax® can therefore be classified as an ecological material – another reason why it is ideal for ornamental objects of all kinds and is also growing in importance as a material for sustainable construction.
A hard shell for tough applications
Aside from green and landscaped spaces, patinax® has been used for many years for high-end building facades and in industrial applications. The structural steel from thyssenkrupp Steel is also suitable for high-quality support structures. Bridges, for example, require very strong and durable structural materials. patinax® is supplied with a yield strength of 355 MPa, allowing both intricate and highly robust architectural designs. Its high corrosion resistance also makes it the ideal material for containers, mine cars and tanks. The advantage: Damage to the painted surface caused by the cargo more or less repairs itself. If scratches or cracks occur, the protective patina forms and prevents further corrosion processes.
Dietrich: "In harsh outdoor environments in particular, patinax® can significantly reduce coating and maintenance costs." True to the motto "exceptions prove the rule", it should be noted that in individual cases very specific climatic conditions and structural details can impact the corrosion behavior of the material. In particularly severe atmospheres, permanent humidity or applications in marine environments, additional surface protection may be recommendable.
But in general, the bottom line is: Whether it's used as a highly weather-resistant steel for gardens or as a special material for exposed steel structures: patinax® from thyssenkrupp Steel makes structures lighter, more durable and more economical. For companies, building owners – and people with green fingers.