Daily press, Trade press, 2017-07-18, 06:00 pm
Forming steel like pottery: New machine technology at thyssenkrupp allows weight savings of up to 50 percent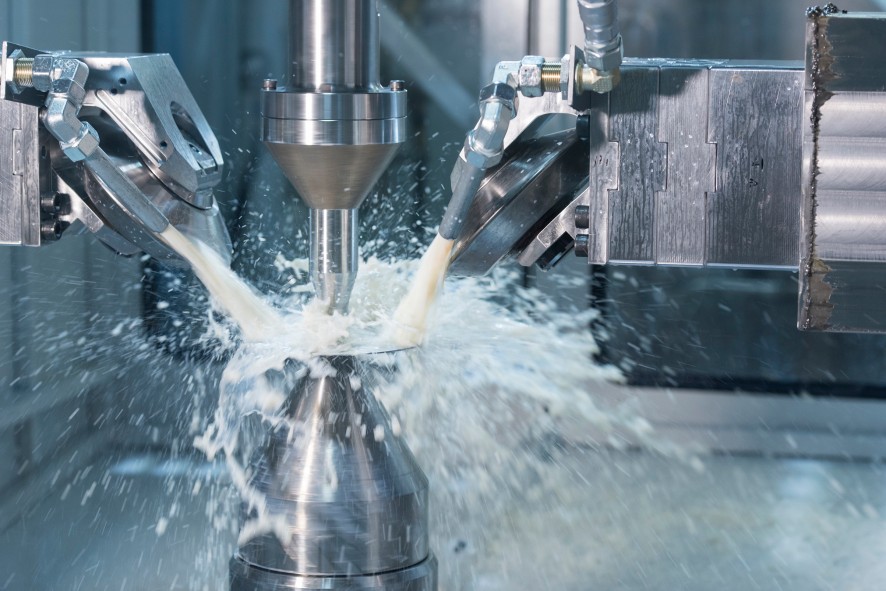 In the research unit of thyssenkrupp steel is being made to "flow": A new hot flow-forming machine makes it possible to develop and produce particularly precise and lightweight steel components. It's all down to a unique combination of flow-forming and heating. Initial cooperation agreements with customers have already been signed.
The process combination is particularly relevant to the auto industry as it faces demands to produce cars with lower CO2 emissions. With its sound ecological credentials and lower price compared with other materials, steel is already making a major contribution to reducing weight in the car, not just in the chassis and body. In the drivetrain, too, research engineers at thyssenkrupp are finding more applications for lightweight solutions using steel.
The established process of flow-forming has been further developed so that heated steel can be molded like clay pottery. The new technology produces particularly accurate rotationally symmetric parts that can be used for example in the automotive drivetrain. Transmitting the power of a car's engine to its wheels requires particularly wear-resistant rotating parts. Conventional forging and casting can already deliver such parts, but not with the up to 50 percent weight savings provided by the new process.
The new hot flow-forming machine is already being used in development projects for major auto manufacturers, but according to Thomas Flöth, senior applications engineer at thyssenkrupp, "the technology is fundamentally also suitable for other industries." It has potential applications wherever rotating parts have to cope with extreme stresses: "The combination of sheet metal and bulk forming can produce particularly light and accurate parts of wear-resistant steel."
Simulation is the key to unlock further application potential
The possibilities offered by the combination of flow-forming and hot forming have not yet been fully researched. Further experiments will reveal potential for sheet metal applications. "Using this machine we will further optimize the characterization of our materials for simulating the flow-forming process, giving our customers the possibility to develop new applications for our steel products using optimally adapted materials," explains Thomas Flöth.
How hot flow-forming works
A steel disk – for example made of high-strength hot-rolled steel – is placed over a rotationally symmetric mandrel, clamped and rotated. Rollers then mold the disk to the shape of the mandrel, i.e. under high pressure and the supply of heat the high-strength steel is made to flow, much like clay in pottery making. Precise controls make it possible to form highly accurate complex shapes with adapted, weight-optimized wall thicknesses. The process also produces an excellent surface finish.