Daily press, Trade press, 2018-05-03, 04:40 pm
thyssenkrupp honored by World Steel Association for outstanding achievements in sustainability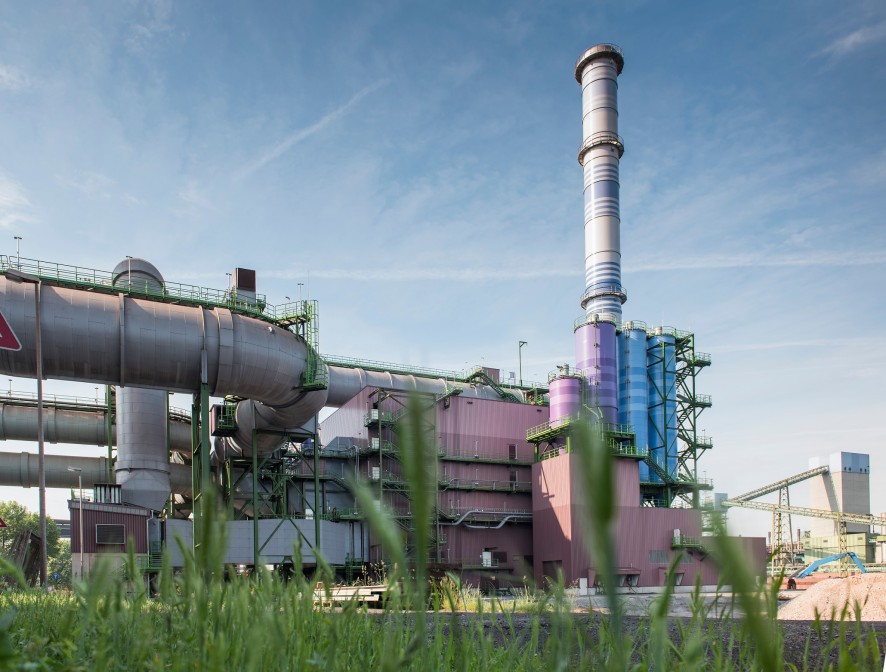 Major environmental projects, inclusion of disabled employees, steel grades that help reduce CO2 emissions or save energy: These are just some examples of thyssenkrupp Steel's commitment to sustainability in steel production. For its holistic approach – from occupational safety to production – thyssenkrupp has now won the World Steel Association's highest accolade. Once a year companies that achieve excellence in sustainable development through innovative ideas and measurable success are honored as "Steel Sustainability Champions".
Filtering out 99.99 percent particulates in Duisburg – further fabric filter under construction
One example of sustainability in steelmaking is the fabric filter at the mill in the north of Duisburg. The world's biggest fabric filter for the sintering process has been improving air quality in Duisburg since 2017. Over 44,000 extremely fine filter bags in the state-of-the-art unit collect even the smallest dust particulates – up to 99.99 percent – arising during sintering. Whether it's basic or high-tech steel, sinter is used in the manufacture of all steel products. It is made from iron ore and coke heated by suction air at a temperature of 1,200 degrees. The process generates dust, most of which can be collected by conventional electrostatic precipitators. Now, the world's biggest fabric filter unit captures even the tiniest remaining dust particles. thyssenkrupp has invested 46 million euros in the project to improve air quality in Duisburg.
The experts in Duisburg are currently building a further fabric filter which is scheduled to go into operation in spring 2020 and will also benefit the environment.
Efficient distribution of power
On its long journey from power station to domestic socket outlet, electricity is stepped down several times from high to low voltage in transformers. To minimize power losses in this process thyssenkrupp has developed a particularly sophisticated steel grade: Grain-oriented electrical steel can regulate electricity efficiently to save resources and benefit the environment. Grain-oriented electrical steel therefore has a key role to play in the transition to renewable energies. It is one of many sustainable product solutions from thyssenkrupp.
Adapting workplaces to people – not the other way round
Whether due to illness or chronic physical restraints – when employees can no longer do their original job the steelmaker finds solutions to re-integrate them in other ways. For thyssenkrupp, workplace inclusion means above all self-determined and equal participation for employees with disabilities. In concrete terms that means structuring and adapting the workplace so that people with disabilities can use their skills in the best possible way. This can range from height-adjustable desks and disabled-friendly access to PC software for the visually impaired and the complete rebuilding of production machinery. For years thyssenkrupp has significantly exceeded the statutory five percent quota for employing people with disabilities. Currently around 1,700 disabled people work for thyssenkrupp Steel, that's 9.2 percent of the total workforce.